Brady meets Parades Commission and PSNI ahead of Newry parades
Posted by
Newry Times News
info@newrytimes.com
Thursday, August 16th, 2012
Community
,
News


Sinn Féin MLA Mickey Brady has met with the Parades Commission and the PSNI to highlight community concerns around Unionist parades scheduled to take place in Newry City on 24
th
, 25
th
and 26
th
August. Newry Times
last week exclusively revealed
that tensions were mounting in Newry after it emerged that the border city would play host to three days of parades over the Bank Holiday weekend. The Parades, organised by the South Down Defenders and the Royal Black Preceptory, will mean road closures across Newry over the three day period. Speaking to Newry Times about his meeting with the Parades Commission, Brady described it as 'important but frustrating'. "I have received complaints from people living along this route who fear that they will be forced to stay in their houses for much of the weekend. "I have also spoken to business people who are concerned that trade will be badly affected due to road closures and customers avoiding the area. "During the recent 12
th
July parades large parts of Newry were restricted with parking cones to facilitate marchers and bands. There was no consultation with residents in advance of this and I fear that this will again be the case for these marches." Brady insists he would like to meet with the South Down Defenders and the Royal Black Preceptory to discuss 'a fairer approach for everybody'. "To date I have not received any feedback from these groups. In my opinion the Parades Commission does not fully understand the feelings of local residents or the business community affected by these parades which are increasing in frequency. "I have made them aware that those living on the route have not been consulted by the parade organisers and I hope they will act on this." Describing his meeting with the PSNI the following day, Brady said senior police officers in Newry had given him assurances that a minimum number of streets will be affected by closures. "I also insisted that local residents need to be facilitated as much as possible for access in and out of their homes." He added, "The PSNI have said they will facilitate this and that they will be monitoring the conduct of those participating in the marches."
More on this story:
Brady 'concerned' ahead of contentious three day Newry parade
Tensions mount ahead of contentious three day Newry parade
Mixed reception to Newry Orange parade
Newry Orange parade passes off peacefully
Sinn Féin meet PSNI regarding Newry 12th Parade
Residents raise flag concern ahead of contentious Newry Orange parade
'Expect traffic delays and diversions' – PSNI ahead of controversial Newry Orange parade
Unionist politicians call for 'tolerance and respect' for Newry Orange parade
Tension mounts as Newry gets set for Orange parade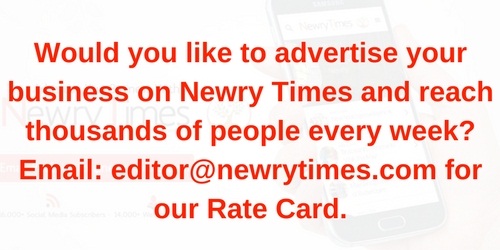 Both comments and pings are currently closed.