Tensions mount ahead of contentious three day Newry parade
Posted by
Newry Times News
info@newrytimes.com
Wednesday, August 8th, 2012
Community
,
News


Tensions are mounting in Newry after it emerged that five parades will march through the city over a period of three days at the end of August. éirígí in Newry have expressed their opposition to the parade, describing it as "yet another sectarian show of strength in the area". éirígí insisted that the city will be placed under siege to "allow three days of unionist triumphalism". From Friday 24th August until Sunday 26th August, a total of five parades will take place through the streets of Newry, with over 3,000 participants and 50 bands taking part. It will begin with the South Down Defenders Flute Band, who according to éirígí, will be transporting in thousands of unionist bandsmen and supporters into the city from across the country. Stephen Murney, the local spokesperson for the socialist republican party in the Newry area, said, "Just last month we had thousands of unionists accompanied by dozens of bands descending on Newry leaving the area a virtual ghost town. Band members and participants shouted insults at local people observing and even rushed to attack a local photographer." "A massive security operation sealed Newry off and most people couldn't go about their daily business. I have no doubt that this upcoming sectarian ritual will mean the same for the nationalist people of Newry." Murney continued, "Before and after the 12th July our party were inundated with complaints from local people who are sick and tired of this happening time and time again. The fact that this next disruptive demonstration will take place over a three day period will mean that many nationalist people in Newry will have to endure an entire weekend of sectarian intimidation and bigotry." "The annual Friday night sectarian procession is well known for bringing Newry to a standstill for several hours with severe traffic disruption; unionists drinking openly in the street, actually outside Ardmore PSNI barracks; the playing of sectarian songs; bands displaying the emblems and flags of unionist paramilitary death squads and nationalists afraid to look out of their windows or venture onto their own streets." He added, "Newry will once again be handed over to the bigots. We in éirígí deeply oppose such sectarian rituals and we call for an end to sectarian organisations being permitted to proceed through overwhelmingly nationalist towns such as Newry." However, DUP South Down Assemblyman Jim Wells believes the parades are a great addition to Newry. Speaking to Newry Times, he commented, "I welcome this expression of my culture in Newry and I hope that South Down Defenders have a really successful series of parades. I also hope that many people from Newry and further afield come to the city to enjoy the excellent music and support the band." Speaking about the importance of the 'band culture' to Newry and the country, Wells added, "One of the good things about living in Northern Ireland is the vibrant band culture. We probably have more bands of all traditions than any other part of the United Kingdom and it is really good news for Newry that South Down Defenders are providing this extended opportunity for the community to enjoy their music."
More on this story:
Mixed reception to Newry Orange parade
Newry Orange parade passes off peacefully
Sinn Féin meet PSNI regarding Newry 12th Parade
Residents raise flag concern ahead of contentious Newry Orange parade
'Expect traffic delays and diversions' – PSNI ahead of controversial Newry Orange parade
Unionist politicians call for 'tolerance and respect' for Newry Orange parade
Tension mounts as Newry gets set for Orange parade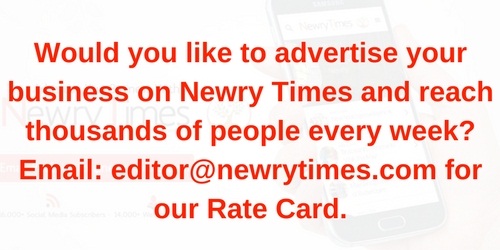 Both comments and pings are currently closed.