Mixed reception to Newry Orange parade
Posted by
Newry Times News
info@newrytimes.com
Friday, July 13th, 2012
Community
,
News


The peaceful Orange parade through Newry yesterday has been met with a mixed reception.
The parade – part of the Orange Order's Twelfth of July celebrations –  had caused tension in the area over the past week, with nationalist politicians claiming it would affect local businesses and offend local residents.
SDLP Newry and Armagh MLA Dominic Bradley welcomed the fact that the demonstration through Newry passed off without incident. Speaking to Newry Times, he said: "I am pleased that yesterday's parades were completed without any adverse events. It is incumbent on those who organise parades to show respect to the whole community and help ensure that lives are not disrupted any more than is necessary." "I am glad to see that that appears to be the case, particularly with the assurance that flags and paraphernalia relating to the parade are to be removed immediately and I hope that that commitment is honoured without delay." Bradley continued, "I know that there were issues surrounding the placing of flags on police property ahead of the march, but that those flags were removed at the PSNI's request, however bunting remained in the vicinity of the police station and I do think it is important to keep buildings like that neutral during events such as this." "However, the peaceful nature of the day is very gratifying and I commend those on all sides who kept Newry free from strife yesterday," the SDLP MLA added. Eirigi Newry spokesman, Stephen Murney however, described yesterday's parade as 'treating local residents to hours of disruption, bigotry and state force harassment'. Stephen stated, "The centre of Newry resembled a ghost town with many shops opting to remain closed and most residents deciding to stay at home. The 'benefits for local economy' we so often hear about to justify such events was nowhere to be seen. The 'colourful display and enjoyable experience'  didn't materialise for the people of Newry." "Thousands of Orange men accompanied by dozens of bands took part in the annual sectarian ritual which also included a large scale security operation mounted by British state forces. Local residents were stopped, searched and questioned throughout the day by the PSNI who used the occasion to step up their harassment of the local population." Murney continued, "I had arranged to meet Councillor Davy Hyland and another comrade beside the Town Hall to observe this coat-trailing exercise. Before I had even reached my destination I was stopped and questioned under the Justice and Security Act. When I eventually met Davy, we immediately found ourselves surrounded by members of the PSNI's Tactical Support Group (TSG). "For a second time I was questioned under the Justice and Security Act, while Davy and another comrade also had their details noted. We were also photographed and videoed by the PSNI for "intelligence purposes" while our comrade was threatened with arrest." Murney insists there was provocation from parading Orange men as they passed by. "While standing watching the parade members of the Orange Order were shouting abuse at councillor Hyland and made obscene hand gestures towards us in an attempt to provoke a reaction. They failed, but the PSNI unsurprisingly didn't intervene. "Another more serious incident occurred when members of a Loyalist flute band went to attack a photographer who had dared step in front of their band to take a photograph. Again the PSNI stood idly by and did nothing despite being situated just a few feet away from the incident." Murney claims that shortly after the parade left the city centre, he and Davy Hyland were stopped for a third time by the PSNI. "I was stopped and searched for ammunition for a third time while Davy Hyland, for a second time, had his details recorded. There was no justification whatsoever for the harassment we received today. Many other people, including councillors and members of other parties, were standing observing this march a few feet from us unhindered yet the PSNI took exception to our presence and deliberately targeted us." "While the people who live in Newry cannot walk freely in their own city, thousands of unionists can indulge in threatening behaviour, intimidation and provocation while being protected by the forces of the British state." Stephen added, "We certainly won't be intimidated by sectarian shows of strength nor will we be deterred by PSNI harassment. We will continue to campaign for the right of everyone to live free from sectarian harassment and intimidation." The PSNI in Newry welcomed the peaceful conclusion of the Twelfth of July parade. A spokesman spoke to Newry Times and praised the combined contributions of the local community, organisers and political and community representatives. The spokesman said this "ensured a largely peaceful atmosphere in the City today with very few reported incidents of on-street drinking or anti-social behaviour." The spokesman added, "I believe the successful outcome is a clear demonstration of just what we can achieve when we work together. No arrests were made with between 6 – 10,000 people attending the parade. A feeder parade from the Orange Hall to the bus station for onward travel to Scarva took place this morning and will return early evening. No disruption is expected." DUP South Down Assemblyman Jim Wells said the peaceful nature of the parade proved the doubters wrong. "All the prophets of doom and gloom were once again proved wrong. Thousands of Orangemen and their supporters enjoyed a carnival atmosphere on a warm July day in Newry." With a swipe at nationalist politicians who predicted in the last week of trouble, Wells continued, "If only those who annually forecast Armageddon would actually come along and watch the parade they would realize that it threatens no one." Insisting the parade benefited local businesses in Newry, Wells added, "I am also sure that the shops and stallholders who recorded a very brisk trade also appreciated the fact that this parade was held in Newry."
More on this story:
Newry Orange parade passes off peacefully
Sinn Féin meet PSNI regarding Newry 12th Parade
Residents raise flag concern ahead of contentious Newry Orange parade
'Expect traffic delays and diversions' – PSNI ahead of controversial Newry Orange parade
Unionist politicians call for 'tolerance and respect' for Newry Orange parade
Tension mounts as Newry gets set for Orange parade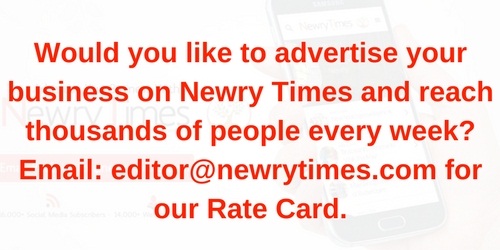 Both comments and pings are currently closed.