Letters to the Editor, 'Disappointment over Tesco recruitment process'
Dear Editor,
What are people's thoughts on the Tesco recruitment process? I myself am incredibly disappointed. The application process itself seems flawed to me as it is basically personal information such as name, address etc, with two references and a short scenario based questionnaire.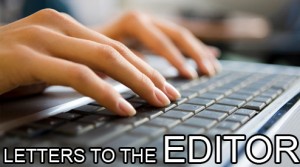 At no point does the application offer applicants a chance to write down their employment history in any real detail, or their academic qualifications or even why they would be suited for the role.
To me this seems flawed, because while of course the job itself doesn't require any formal qualifications, you would like to think in this day and age when jobs are so competitive, things like hard earned qualifications and experience would work in your favor.
My problem is despite 3 different applications with 3 different emails, I got a straight out no each time. I could accept that if it wasn't for the fact that I know at least 10 other people who got a straight out no as well, what were theses rejections based on?
The process revolves mainly around a questionnaire, which isn't exactly rocket science and people who took the questionnaire will know that, so why are people being rejected so easily without even an interview?
Is this a fair process or is it simply a case of random rejections to whittle down the numbers? In a time when Newry is crying out for jobs I don't feel satisfied that we're all getting a fair crack at these vacancies, I mean I'm grateful for what is no doubt a fantastic store for the local area, and it's great that 200 people will find work, I'm not disputing that at all.
It's the fact that the process in my opinion doesn't focus on the employability of people very well and a lot of people are missing out on a potential job without being properly assessed.
John Ruddy
More on this story:
Tesco Newry Store: 200 new jobs or 200 displaced jobs?
Short URL: https://newrytimes.com/?p=30368
Posted by
Newry Times News
on Apr 3 2013. Filed under
Business
,
Community
,
Letters to the Editor
. You can follow any responses to this entry through the
RSS 2.0
. Both comments and pings are currently closed.