Tesco Newry Store: 200 new jobs or 200 displaced jobs?
Posted by
Newry Times News
info@newrytimes.com
Thursday, March 28th, 2013
Business
,
Community
,
News


A mixed reception greeted the news last night that the recruitment campaign for the new Tesco store in Newry has begun. According to the Department of Education and Learning, the new Tesco store on the Belfast Road in Newry will create over 200 new jobs for the area. Due to open on 6th June 2013 the Tesco store has been described by Employment and Learning Minister Dr Stephen Farry as 'good news for job seekers' in the Newry area. The Minister said, "I welcome Tesco's commitment to recruit over 200 new employees in Newry and to work with my Department to assist with the filling of these vacancies through the Job Centre network. "This is a substantial number of jobs being created by an international company and is excellent news for the local economy. Farry added, "An active and vigorous labour market is a key element in growing a dynamic, innovative economy and promoting social inclusion, whilst meeting individuals' and employers' aspirations." The local business community however, remains unconvinced by the Tesco announcement. Traders in Hill Street and Monaghan Street insist the addition of 200 jobs in the Tesco store will mean further job losses for smaller businesses in the city centre. Popular local business man Jack Murphy, Director of Jack Murphy Jewellers in Hill Street, spoke to Newry Times today and gave his reaction to the news. He insisted that Tesco will have a figure in mind about what they want to make in monetary terms from the Newry store. This money, Jack insisted, will have to come from somewhere, not just Newry City Centre but all the surrounding areas. Jack continued, "Traders have worked hard to build a strong city centre and in the past have successfully lobbied and stopped the creation of out of town shopping centres, so how is Tesco any different? Tesco has been thrust on to Newry!" "Planners have a lot to answer for – how did Tesco get planning permission for that site? It's a small site, in a residential area, on a busy road, that already has problems handling the traffic. "There are plenty of in the town brown field sites that could have been used," Jack insisted. Looking at the alleged creation of over 200 jobs, Jack says people need to look not at the amount of jobs that are being created but the number of hours of work that will be created and how this might affect other jobs around the city. Jack added, "Newry has a strong city centre that is the envy of most other cities. The traders have come through much tougher times and if the people of Newry continue to support what is happening in their town centre we will come through this challenge as well." Graeme Finegan of Grounded Espresso Bars in Newry agreed with Jack's sentiments. Like Jack, Graeme believes the 200 jobs claim should be met with skepticism. "Even if 200 jobs are created, research has shown that these jobs will will result in more job losses in local businesses. "The fact that additional jobs are here is great, don't get me wrong, but if the local Newry consumer even just changed a small bit of their buying habits, bought from local stores and used local services, I have no doubt that collectively Hill Street and Monaghan Street could create these positions. "These big organisations don't create these jobs, consumers do, and they have the power to create jobs in Grounded as well as other local independently owned businesses simply by choosing to shop local," he added. South Down DUP MLA Jim Wells is also skeptical about the new store. "I am extremely cynical about the claim that the new Tesco will create 200 'new' jobs," Wells commented. The impact of the store on the local business community was also acknowledged by Wells. "All the evidence indicates that the opening of such a large store at the edge of a town or city inevitably leads to the loss of a much larger number of jobs in small shops nearby. "A much more accurate headline would be – 'new large supermarket – 200 retail jobs displaced and many more permanently lost'. "I am extremely worried about the impact of this new store on the many small shops and businesses who have kept Newry alive as a retail town during the very difficult period of the troubles. Wells believes that because purse strings are tight at the moment, local people will face a choice between shopping in Tesco or shopping in Newry's independent city centre shops. He added, "There is only a limited amount of money available for shopping in Newry. If this money is spent in the new Tesco store it won't be going through the tills in Hill Street etc." Sinn Féin MLA Mickey Brady welcomed the fact that 200 jobs will be created, however, said he was also concerned that it might impact on the town centre. "We need to ensure that the town centre remains vibrant and that Newry Council and Newry Chamber of Commerce & Trade take measures to maintain a successful town centre. I would also be conscious that a lot of the jobs offered from Tesco will be part-time and based on a temporary contract rather than permanent full-time jobs," he added.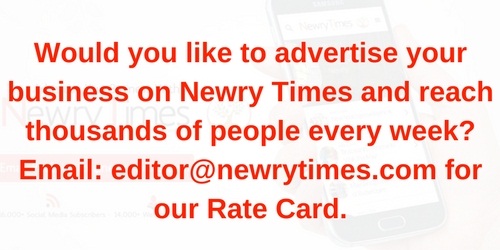 Both comments and pings are currently closed.