Letters to the Editor, Response to 'Sinn Fein cost you more' letter
Sinn Fein Councillor Pat McGinn has contacted Newry Times in response to this letter which appeared on Newry Times this week. Letters to the Editor, 'Sinn Fein cost you more'
Dear Editor,
Your recently published letter from ratepayer Mr John McCabe in relation to the cost of local government is nasty, biased, personal and ill informed.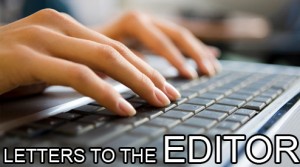 The letter claims that councillors are claiming more in expenses in a year that many families have for their entire household income. What Mr McCabe doesn't seem aware of is the fact that these figures include both legitimately incurred expenses such as mileage, and each Councillor's allowance of approx £9738 as a member of council.
He attacks in particular Newry and Mourne's recent Mayor, Charlie Casey. Charlie's costs include the additional allowance that the Newry and Mourne Mayor gets each year. I am not sure whether Mr McCabe knows Charlie, but I like most feel that he was well worth this allowance as Mayor, as I am sure this year's Mayor John McArdle will also be.
On the issue of mileage I contend that it is reasonable enough to understand that those representatives for the Mourne's and Slieve Gullion areas, from all parties, cover the most miles. My costs total inclusive of my Councillor Allowance and mileage amounts to a total of £11,413, from which I pay National Insurance and Income Tax.
The costs for all councillors are quite rightly open to public scrutiny and to challenge. As an elected rep I want to deliver effective and efficient services for all in society. Value for money is key to this, as is scrutiny and accountability, however Mr McCabe does not appear motivated to put pen to paper to challenge council directors and officials pay or expenses which vastly outdo those of elected reps.
Mr McCabe claims that "Sinn Fein costs you more" due to the fact that of the 10 'top spenders' 5 are Sinn Féin reps. Does this really surprise Mr McCabe when he considers that out of a council of 30 – 14 are Sinn Féin members?
If councillors did not claim expenses it would mean they were going nowhere and doing nothing – is this Mr McCabe's vision of representative local government?
Cllr Pat Mc Ginn
More on this story:
Letters to the Editor, 'Sinn Fein cost you more'
Short URL: https://newrytimes.com/?p=19451
Posted by
Newry Times News
on Jul 13 2012. Filed under
Letters to the Editor
. You can follow any responses to this entry through the
RSS 2.0
. Both comments and pings are currently closed.