Covid Christmas a Huge Dilemma for Lonely Older People | Newry Times
Posted by
NewryTimes News
editor@newrytimes.com
Thursday, December 2nd, 2021
Community
After last year's Lockdown Christmas, a survey by Age NI reveals that spending Christmas with friends and family is more important than ever before for older people. 
75% of those surveyed by the charity agreed this year's festivities will take on special significance, however, the fear of Covid continues to cast a shadow.
Almost half of the respondents (45%) said that although they feel anxious about the risk of Covid, they plan to face their fears in order to get together with loved ones.
However, more than one in five (22%) said they are still too worried about coronavirus to risk spending Christmas with family.
Linda Robinson, Chief Executive of Age NI says, "Christmas is the one time of year when we traditionally get together, but it's presenting a huge dilemma for older people now.
"Although many of us have gradually eased back into socialising with others, sadly for a lot of older people, concerns about Covid will mean that many do not have the confidence to join friends or family festivities.
"Isolation and loneliness will, once again, be what they are experiencing over the Christmas period.
"And we know that in particular, the over 75's and individuals who are widowed are those most likely to experience loneliness."
More than half of the older people (58%) who took part in the Age NI survey said the best gift they could have this Christmas is a call from a loved one.
17% said they expect to feel lonely.
6% of the older people who responded said they don't have anyone to celebrate Christmas with this year.
Linda Robinson continues, "For us at Age NI, this isn't just about Christmas; Covid has led to widespread increased loneliness as lives have shrunk back to the barest of essential interactions.
"As a community, we really need to act to now to help keep older people connected and playing an active part in all our communities".
"Through our services, we're working to provide regular connection and interaction for lonely older people, a weekly friendship call, or connecting them with local groups and activities, to give them the lift of human contact.
"It really is as fundamental as that – we all need contact with others and a sense of community.
"When our survey asked older people what, if anything, someone could do to make their Christmas a little brighter, the results showed a clear and simple wish for company: 29% are craving someone to pop round for a visit; 20% wish for someone to share a cuppa with, and 16% would love someone to accompany them somewhere such as church or the pub.
"This Christmas and in the coming months, we would encourage the amazing people of Northern Ireland to give some thought to the older people in their lives and in their wider community.
"Pick up the phone, pop round for a doorstep chat, or meet up with them for coffee and a bun.
"Even the simple act of receiving a hand-written Christmas card can bring such a boost and a sense of connection to the lifeline of the community. 
"And if you can support Age NI's services in any way, either with a donation or by volunteering, it would make such a difference.
She adds, "No-one should have no-one, especially at this time of year."
Age NI has launched its Christmas charity campaign to Make Christmas a Little Brighter for a lonely older person. 
If you would like to donate, visit www.ageni.org/brighterChristmas21
---
---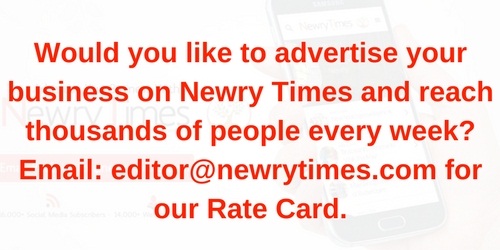 Both comments and pings are currently closed.