Grants to support mental health services announced | Newry Times
Posted by
NewryTimes News
editor@newrytimes.com
Tuesday, October 12th, 2021
Community
Health Minister Robin Swann has announced the allocation of £8.7million in support grants to a range of charitable and community organisations providing mental health services.
A total of 30 projects have received funding through the allocation of the first tranche of grants from the Mental Health Support Fund.
It is part of a £24m package of funding made available in response to the COVID-19 pandemic to support carers, cancer charities and mental health organisations.
A total allocation of £8,748,881 from the £10m Mental Health Support Fund has been awarded to groups across Northern Ireland.
The activities being funded include increasing counselling provision and support services, expanding peer support networks and providing trauma support programmes.
The projects are aimed at a wide range of ages from children through to older people.
Welcoming the initial grant payments the Minister explains, "Mental ill-health is a huge challenge for our society.
"Too many people struggle with being mentally unwell and too many people find it difficult to find the help and support they need when they need it.
"It's undeniable that the pandemic, and the necessary restrictions, have had a negative impact on people's mental health and wellbeing.
---
---
"When I launched the Mental Health Support Fund earlier this year my aim was to equip and enable our local charity sector to continue to provide important and vital mental health services in our communities.
"These grants are only the first allocation from the £10m Fund.
"And, alongside the 10-year Mental Health Strategy published at the end of June, will work to ensure that anyone who needs help receives the help they need."
The Fund is being administered and managed by the Community Foundation NI on behalf of the Department and aims to provide grant funding to organisations with charitable status that can deliver outcomes to improve the mental health and emotional wellbeing of the population.
Roisin Wood, Chief Executive of the Community Foundation, welcomed the allocation of monies to the Mental Health Support Fund.
"We always knew, given the impact on mental health and wellbeing as a result of the pandemic that there would be an exponential interest in this fund, and we were right," she says.
"Whilst we have today announced funding to 30 projects, we could have multiplied this fivefold with 104 applications having been received requesting £33.5m.
"This meant the Foundation has had to be really stringent in our criteria.
"So I appreciate that some organisations will be disappointed by today's announcement whilst many will be very happy.
"To those who have missed out, I would encourage them to continue to look at where the other funds, including small and medium grants which are already open, can provide support.
"We realise that alongside the launch of the recent Mental Health Strategy there is so much work to be done in this space, and so we know the projects chosen will make a significant difference to the communities they work in."
A call for a small grant (from £5,000 to £30,000) and medium grant (from £30,000 to £100,000) applications opened on 20 September 2021.
Further information can be found on the Community Foundation NI website.
---
---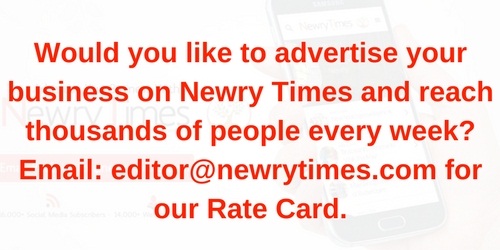 Both comments and pings are currently closed.