Firmus price hike 'another blow for struggling families' – Newry MLA | Newry Times
Posted by
NewryTimes News
editor@newrytimes.com
Tuesday, September 14th, 2021
Community
,
Politics
SDLP MLA Justin McNulty has said the 35% gas tariffs price increase by Firmus energy is the latest blow to those struggling financially. 
It comes after a string of price increases locally for utilities including electricity and gas. 
The price rise will initially only affect the Ten Towns Network of Antrim, Armagh, Ballymena, Ballymoney, Banbridge, Coleraine, Craigavon, Limavady, Londonderry and Newry.
An announcement is expected for the Greater Belfast area at a later date.
The Newry and Armagh Assembly Member said, "Families in communities across the North are already struggling to get by.
"And this recent price hike from Firmus is the latest in a long line of announcements that will hit them in their pockets.
---
---
"Utility prices across the board are on the rise.
"The cost of living is increasing and people's budgets are requiring readjustment on an almost weekly basis.
"These price hikes have come at a time when many are feeling the financial effects of the coronavirus pandemic.
"Furlough is set to end soon which will leave many businesses with difficult decisions to make and staff's jobs at risk."
He continued, "We have seen food bank use at record levels and we are also set to see the end of the £20 Universal Credit uplift that helped many families get by during the pandemic.
"All these factors are coming together to create the perfect storm for the worst off in our society.
"The hard truth is that families will struggle to pay the bills unless something is done urgently.
"We have been told time and again that the Covid-19 pandemic should be an opportunity to create a better, fairer society.
"Unfortunately the height of the Economy Minister's ambition appears to be a £100 gift card rather than a plan to transform the lives of working people so that everyone has access to secure work and fair wages.
"Meanwhile Sinn Féin's Communities Minister is standing idly by while the Tories gut welfare again."
McNulty added, "These Ministers need to get serious about protecting families quickly."
---
---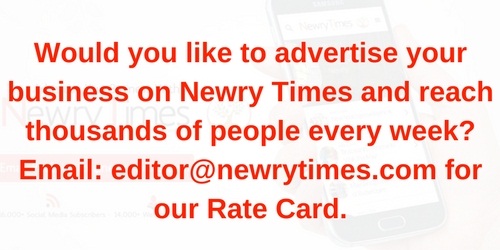 Both comments and pings are currently closed.