Northern Ireland lights up to raise awareness of Motor Neurone Disease | Newry Times
Posted by
NewryTimes News
editor@newrytimes.com
Monday, June 21st, 2021
Community
,
What's On
Today, Monday 21 June 21, buildings across Northern Ireland will light up to mark Global Motor Neurone Disease Awareness Day and the 40th Anniversary of the Northern Ireland Branch of the MND Association.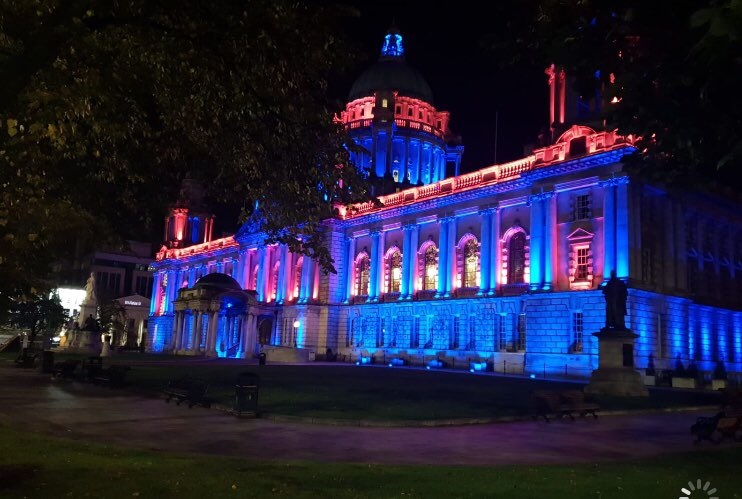 Ten out of eleven council areas will illuminate buildings in the charity colours of blue or orange (Mid and East Antrim Borough Council does not have the facilities), while Stormont Parliament Buildings and Titanic Belfast will also be lit blue in tribute to the milestone.
MND is a fatal, rapidly progressing disease that affects the brain and spinal cord.
It attacks the nerves that control movement so muscles no longer work, leaving people locked in a failing body, unable to move, talk and eventually breathe.
The disease has recently risen to public prominence with campaigns led by Scottish rugby player Doddie Weir, Leeds Rhinos rugby player Rob Burrow and English footballer Stephen Darby, who all have been diagnosed with the devastating illness in recent years.
More than half of those diagnosed with MND pass away within two years and it claims the lives of 6 people every day in the UK.
There is currently no cure.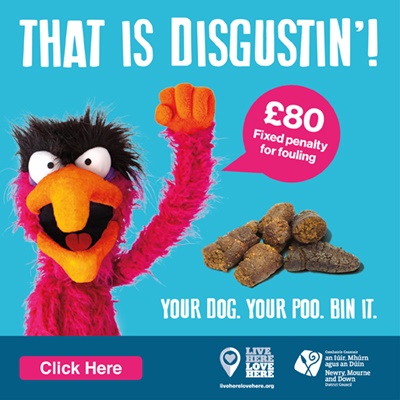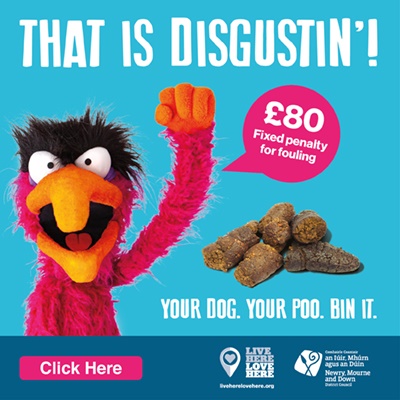 There are currently around 100 people living with the terminal illness in NI, many of whom are supported by the volunteer-led NI Branch of the MND Association, which was formed in 1981 by volunteer, Barbara McCaughey.
It was one of the first branches to be created after the Association was set up in 1979.
Over the last 40 years, the Northern Ireland Branch has made a huge impact on the lives of people living with and affected by MND, hosting many regular support events for both those living with MND and their carers, helping to improve care, supporting research, funding posts at the NI MND Care Network, lobbying the Department of Health NI and supporting countless fundraising events.
Stephen Thompson, chair of the MNDA NI Branch, said, "It has been great to see a heightened public awareness of Motor Neurone Disease in the last number of years, and we are very proud that so many public buildings across NI will light up on Global MND Awareness Day to mark the branch's anniversary.
"MND is still considered a rare illness, and with no cure, awareness is vital to ensure we can continue to support the people we do.
"After over 20 years with the Branch, I never cease to be amazed by the strength and fortitude of those living with MND and am also eternally grateful to those friends, families and associates who continue to raise funds to enable us to continue our work and that of the members of the Medical Nursing and Allied Health Professionals without whom our task would be impossible."
Last year, the branch completed its bid to encourage all councils in Northern Ireland to adopt the MND Charter, a statement of the respect, care and support that people living with motor neurone disease (MND) and their carers deserve, and should expect.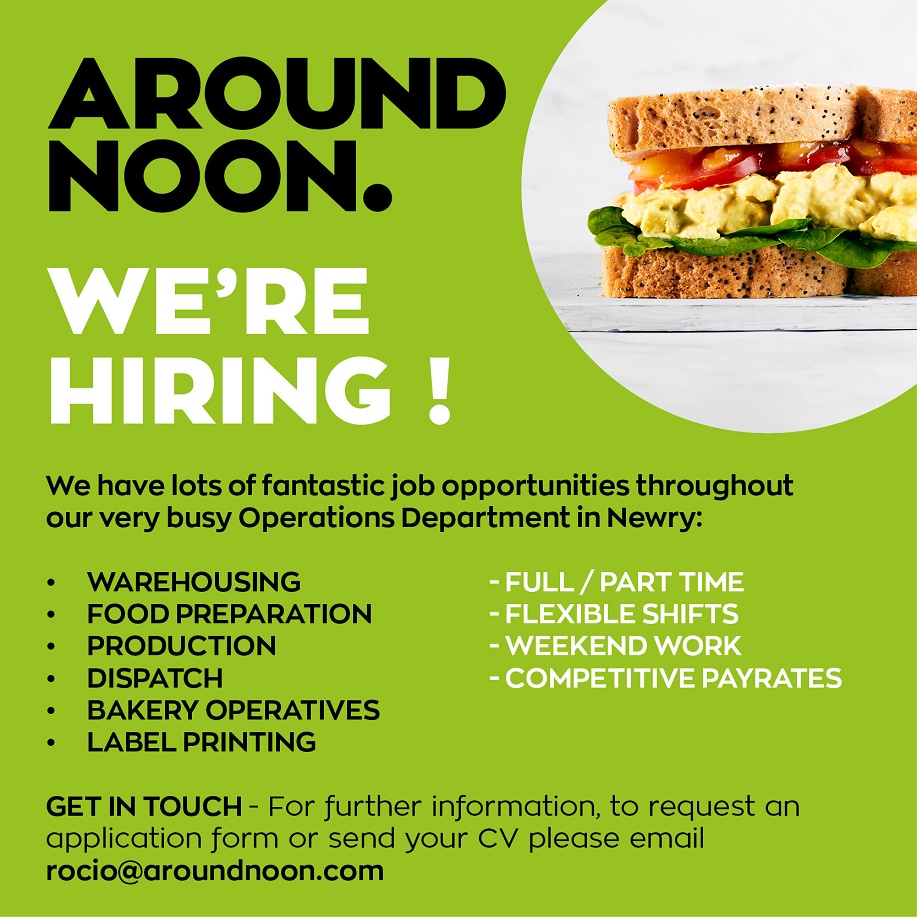 In 2015 the branch held its first Afternoon Tea Support Meeting for people living with MND, their carers & families at Dobbies Garden Centre, Lisburn.
These are now also held regularly at other venues, including Omagh, Londonderry, Newry and Ballymena.
Past Carers groups have also been formed and several times during the year both groups join together.
During the Covid pandemic, support has continued by telephone, text and also with monthly Zoom Cuppa & Chats for people with MND & carers.
Carers' Wellbeing Days are also held at Hotel Spa venues, where carers can access the Spa facilities, receive a special treatment and a lunch.
It provides as an opportunity for the carers to have a break from their caring duties and chat with others.
Recent research released by Carers UK during Carers Week revealed that 72% have been unable to take any breaks during the pandemic.
For more information about the Northern Ireland branch and to learn more about how you could get involved, visit www.mndani.com, follow them on Twitter at @MNDA_NI or search on Facebook and Instagram.
---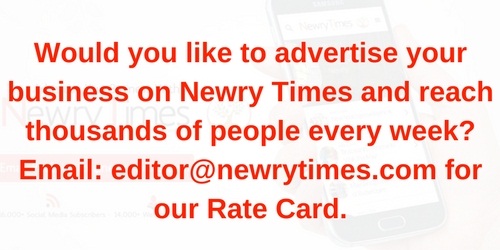 Both comments and pings are currently closed.