All-island collaboration and partnership 'key to bringing about positive change' | Newry Times
Posted by
NewryTimes News
editor@newrytimes.com
Monday, March 29th, 2021
Politics
Infrastructure Minister Nichola Mallon has called for all island collaboration when giving an address at the IBCAN launch of The Framework of Regional Priorities alongside Irish Government Ministers.
The Framework of Regional Priorities is produced by the Irish Central Border Area Network (IBCAN) as a strategic response to the needs and priorities of the Central Border Region to advance a thriving, resilient, vibrant and diversified economy.
Minister Mallon said, "With the unprecedented challenges of Covid and climate change, now more than ever collaboration across our island is vitally important.
"While there is still so much we can do, and we must do, to navigate these challenges – there is now a real opportunity to do things differently and better.  
"Since taking office last year, I have been clear that my priority is addressing the regional imbalance, better connecting communities and, importantly, ensuring that we shape our places around our people, for our people and with our people.  
"Nowhere is this more important than in the border regions, where over many decades, infrastructure provision has not been given the priority it deserves.
She continued, "The outworking's of this underinvestment has been brought into sharp focus by the pandemic.

"But this pandemic has also given us a huge opportunity to be much more ambitious, innovative, creative and indeed courageous in finding ways to come together and work together to build a better, greener, healthier, happier future for everyone across our island.
"We have a choice – we can all just return to exactly the way things were before Covid – or we can build back better together."
Emphasising the importance of collaboration, the Minister continued, "Genuine collaboration and partnership is key to bringing about positive change.
"That's why I was glad to see that your Framework builds on the "Framework for Co-operation", jointly produced by my Department and the Department of Housing, Planning and Local Government in 2013.
"Your Framework is a shining example of collaboration in producing a pathway to achieving shared goals for the region.
"I want to be able to support you in this work.
"I recently established an Advisory Panel on Infrastructure, to consider how an Infrastructure Commission might support the long-term planning and development of infrastructure here.
"I have been engaging with my Executive colleagues on this as it is my view that to respond to the challenges of Covid and Brexit we cannot go back to business as usual.
"New challenges demand a new response and it is vital that we seize this chance for change.
"Working together across our island we can transform lives. I believe we can and must build a better, greener, healthier, happier future for everyone across the island of Ireland," she added.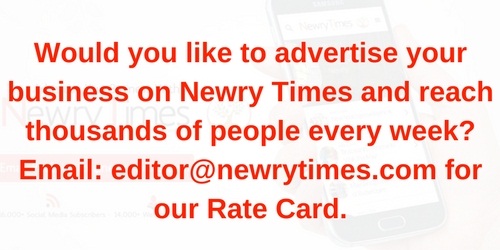 Both comments and pings are currently closed.