Newry project celebrates share of £1billion National Lottery award | Newry Times
Posted by
NewryTimes News
editor@newrytimes.com
Monday, March 22nd, 2021
Community
A Newry project is among thousands of good causes throughout the UK to share in more than £1 billion awarded by the National Lottery during the last year to support people and projects cope with the impact of the COVID-19 pandemic.
As the first anniversary of lockdown approaches, new figures revealed today show that over £1.2 billion of good causes funding has been awarded by The National Lottery in the UK during the last year, providing a much-needed boost for the arts, heritage, sport and community/charity sector.
Newry-based Head Injury Support are a charity support group that work with adults who have acquired brain injuries that prevent them from returning to employment.
Head Injury Support received a grant of £447,984 from The National Lottery Community Fund, enabling them to run the 'My Day, My Way' project that will allow them to engage with an increased number of Acquired Brain Injury (ABI) survivors over the next four years.
The charity has distributed a range of engagement packs – including bingo books – and run three Zoom sessions every week during the lockdown and Paul Murphy, a two-time head injury survivor supported by Head Injury Support, knows it wouldn't have been possible without National Lottery players.
Paul, 56, who suffered life-changing injuries in 1990 – in a car accident – and 2010, said, "I'm always thankful.
"Thanks very much to National Lottery players for what they do.

"None of this would happen without funding.
"We are very grateful, and the money from The National Lottery is creating an atmosphere of community.
"It's a very happy place – the money that we get from The National Lottery, it gets us people through the door and they love it.
"I would say to National Lottery players – come in and see us.
"Come and see what we do with that money.
"Without them, we wouldn't have as good a place. I can't stress enough what The National Lottery money has funded.
"We all look out for each other but can't do it without the funds.
He added, "We are very grateful that we got this funding – it's fantastic and we're very appreciative."
Head Injury Support is one of thousands of projects to have benefited from the £30 million raised by National Lottery players every week.
The £1.2 billion awarded by the National Lottery in the last year has gone towards thousands of initiatives and programmes designed to tackle loneliness and isolation, provide support for the elderly and vulnerable young people, and those promoting physical and mental health in the community.
'My Day, My Way' is a four-year project that will expand craft social enterprise and see Head Injury support run a programme of social, recreational and leisure activities in Armagh city, Craigavon, Dungannon and Newry.
The project will help members achieve their potential, develop skills, engage with their local community and reduce isolation.
The whole operation is spearheaded by Anne Murphy, Service Development Manager at Head Injury Support who is passionate about helping those who have suffered life-changing accidents.
National Lottery funding has been front and centre of their inspirational exploits and Anne, 58, added, "National Lottery funding not only means we can continue but that we can sustain the support we offer to survivors.
"I just wanted to say a huge thanks to the people that have contributed and donated, and allowed something like this to happen.
"They're small things but make a huge difference – it's life-changing."
To find out more about how The National Lottery supports good causes throughout the UK, visit www.lotterygoodcauses.org.uk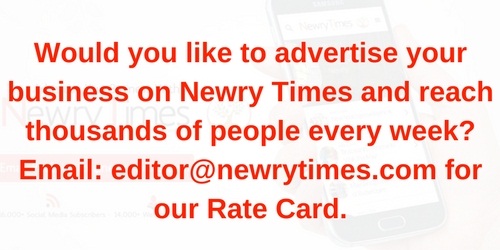 Both comments and pings are currently closed.