Have your say on the future of forests in County Armagh | Newry Times
Posted by
NewryTimes News
editor@newrytimes.com
Friday, March 19th, 2021
Community
DAERA Minister Gordon Lyons, MLA has encouraged people to take part in a public consultation about forests in County Armagh.
The Forest Service is inviting comments about how state-owned forests should be managed. 
This consultation is part of a programme of reviewing all plans for Forest Service managed forests and woodlands across Northern Ireland.
DAERA Minister, Gordon Lyons, MLA said, "Forests are a vital natural resource which belongs to us all. 
"As our forests develop as places of industry, environment and leisure, we are encouraging everyone to make their views known.
"County Armagh boasts some of Northern Ireland's best known, and most popular, forests such as Gosford and Slieve Gullion forests. 

"Both of these forest parks have had considerable investments in recent years by the local Councils in partnership with Forest Service, to improve and develop paths, trails and playparks.
"The last year has seen a huge increase in people wanting to get into the countryside. 
"An effect of the Covid-19 lockdowns and other restrictions has been to emphasise how important forests are for people to improve both their physical and mental health."
Forests in County Armagh are also working forests that produce timber for the Northern Ireland wood processing industry. 
From County Armagh each year Forest Service supplies around 29,000 cubic meters of timber – that is about 1,000 lorry loads of timber every year.
As part of sustainable forest management Forest Service has planted around 750,000 trees in the county in the last five years.
The Minister continued, "Sustainable forest management enables the many services our forests and woodlands provide, such as timber production, carbon sequestration, biodiversity, and recreational opportunities.
"Reviewing forest plans ensures that they are up to date and allows us to continue to meet the diverse and sometimes competing needs of people, wildlife and wood processing industries.
"We want to hear from all stakeholders to ensure that all interests are considered, including those who live and work in local rural communities."
The consultation opened on 3 March and ends on 30 April 2021. 
It can be accessed online via the departmental website.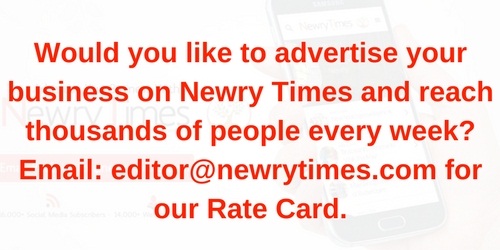 Both comments and pings are currently closed.