5 Top Tips to Quit Smoking During 'No Smoking March'
We are fast approaching No Smoking Month and the Public Health Agency (PHA) and Cancer Focus Northern Ireland are urging people to 'Make March Your Month to Quit'.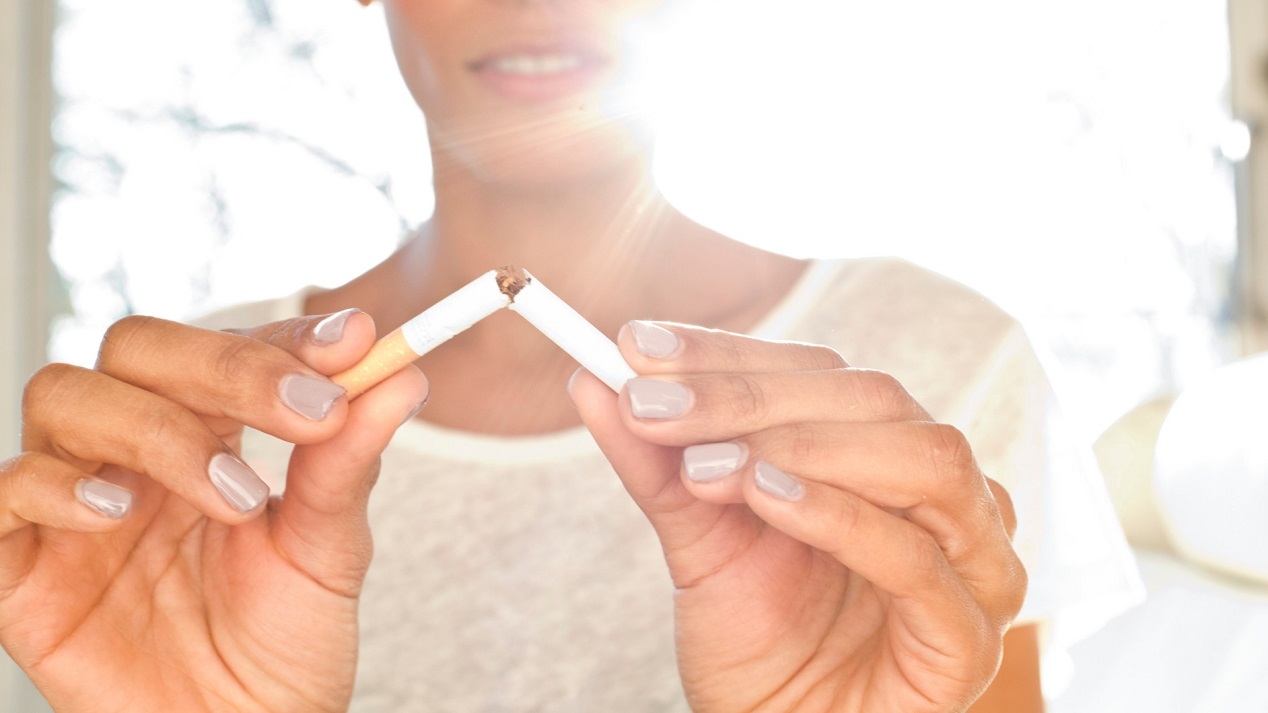 Colette Rogers, Strategic Lead for Tobacco Control with the PHA, says, "During the COVID-19 pandemic our health is more important than ever and we are urging people to join with us and others throughout the world in supporting the World Health Organization's (WHO) 'Commit to Quit' campaign.
"People can use No Smoking Month as an opportunity to kick-start their quit journey and improve their health.
"If you are lacking in motivation check out the WHO's 100 Reasons to Quit Tobacco online to help you make the decision."
The WHO recently launched 'Commit to Quit', a year-long global campaign.
The campaign will support at least 100 million people as they try to give up tobacco through communities of quitters.
"Stopping smoking now will have a positive impact on your health, not only in the long-term, but also more quickly in ways you probably hadn't thought about," said Colette.
"For example, if you smoke, your fingers are in contact with your lips, increasing the possibility of transmission of COVID-19 from hand to mouth.

"We know quitting isn't easy and can take several attempts to be successful, so please don't be discouraged from trying again.
"We can help. Remember that as well as helping your health, there are financial benefits to quitting smoking.
"Someone who smokes 20 cigarettes a day could save themselves nearly £4,000 in one year."
In light of the current pandemic, measures have been put in place to ensure access to PHA-funded Stop Smoking Services while still following social distancing guidelines.
This includes telephone contact or video calls as opposed to face-to-face support.
These measures will ensure you can still access Stop Smoking Services in a manner which is safe and easy for you.
Naomi Thompson, Senior Cancer Prevention Officer at Cancer Focus NI, said that quitting smoking was the most important thing you could do to improve your health.
"Studies have shown that you are four times more likely to quit with help," Naomi said.
"We hope you are ready to stop in March.
"You can pick a date any time and we are more than happy to help and give you lots of tried and tested tips to make quitting that bit easier.
"We will look at coping with cravings, managing stress, avoiding weight gain and developing a healthy lifestyle.
She added, "You don't have to do this alone."
A range of services is available across Northern Ireland that can help and support people to quit.
Experienced stop smoking staff provide a friendly, supportive service in a relaxed environment.
They will help design a stop smoking plan that will work best for you to make your quit attempt as easy as possible.
Services are offered through many community pharmacies, GP practices, HSC Trust premises, community and voluntary organisations and by Cancer Focus NI.
Top tips for giving up smoking
 1. Make a date to give up – and stick to it!
 2. Make a plan.
Think about what could help you stop smoking, such as using a nicotine-replacement product, and have it ready before the date you plan to stop.
 3. Get support from your local Stop Smoking Service.
Also, let your family and friends know that you're quitting. Some people find that talking to friends and relatives who have stopped can be helpful.
 4. Keep busy to help take your mind off cigarettes.
Try to change your routine, (and plan alternative activities for places you associate with smoking)and avoid the shop where you normally buy cigarettes.
 5. Treat yourself.
If you can, use the money you're saving by not smoking to buy yourself something special.
No Smoking Month is coordinated in Northern Ireland by Cancer Focus NI and includes a partnership with the Department of Health, the PHA, the Health Living Centres Alliance, Health and Social Care Trusts, and local councils.
For more information on the services available and useful tips to stop smoking, click here or the PHA's website.
Information on the WHO's Commit to Quit campaign is available here.
Short URL: https://newrytimes.com/?p=74738
Posted by
NewryTimes News
on Feb 26 2021. Filed under
Community
. You can follow any responses to this entry through the
RSS 2.0
. You can leave a response or trackback to this entry