The Panto is coming to Newry Omniplex Cinema
Posted by
NewryTimes News
editor@newrytimes.com
Monday, December 21st, 2020
Community
,
What's On
Omniplex Cinemas have teamed up with Blue Peter and Pantomime Legend, Peter Duncan, to bring the panto to your local Omniplex in Northern Ireland from 19 December 2020.
The Panto, Jack and the Beanstalk, was filmed on socially distant sets during the summer with a cast of 35 seasoned professionals– in Peter's back garden no less.
The cast includes Peter Duncan (Blue Peter, Flash Gordon), Ian Talbot (Regent's Park, Adrian Mole), Sam Ebenezer (Giff Gaff, Aladdin), Nicola Blackman (EastEnders, Lion King) and Sarah Moss (Little voice, 20th Century Boy).
Paul John Anderson, Director of Omniplex Cinemas said, "Going to the Panto is such an important tradition for many families across Northern Ireland, so we knew we had to try to bring some of that magic to our safe socially distant screens.
"Peter has truly created something special this year, full of the classic laughs, boos, sing-alongs, he's behind you's and pure joy that I think everyone needs this year."

Peter Duncan, star and writer of this year's pantomime said, "I've been doing panto for a very long time, and every year I see the boys and girls faces light up with joy when the music starts and I just knew I had to do something.
"So I got on my thinking frock and got to work.
"With a sprinkling of fairy dust and a lot of hard work, we've been able to create a cinema worthy panto which can be seen in Omniplex Cinemas across Northern Ireland from 19 December."
'Jack and the Beanstalk' is a planet-saving pantomime packed with topical references, songs, and laughter and great special effects for all the family.
Giant Blunderbore is in a terrible rage.
He shouts from above threatening to eat any villager who won't pay their rent. Poor Dame Trott has to sell her precious cow 'Buttercup' and sends her son Jack to the cow market.
All he comes back with is a worthless bag of beans.
Jill, the grumpy Squire's daughter is kidnapped by the Giants personal chef, Fleshcreepy and taken to the castle in the clouds, which is actually in the neighbour's garden.
Will Jack be the hero, climb the beanstalk, rescue his girlfriend and save the world from the human chomping ogre?
Only the magical Garden Fairy knows the answer to that…
Tickets are just £7 Adult, £5 Child and £20 Family and can be bought now by clicking here.
The panto will be showing in the following locations; Antrim, Bangor, Carrickfergus, Craigavon, Dundonald, Derry, Kennedy Centre, Lisburn, Newry, Omagh.
Keep up to date with the latest Northern Ireland business news, marketing tips and tricks and advice for local businesses on the Tall Paul Marketing website.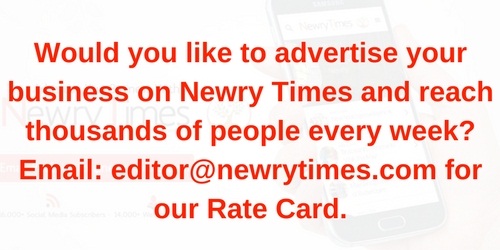 Both comments and pings are currently closed.