Newry woman receives prestigious NSPCC award
A Newry woman who works for NSPCC Northern Ireland has been recognised for her hard work and dedication hosting daily workout sessions during lockdown to help raise funds for the leading children's charity.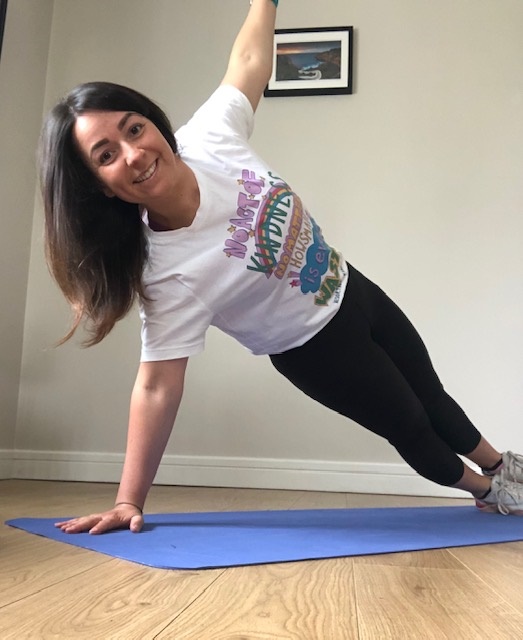 Christine Bowden, 33, from Newry, Co Down, a children's services practitioner for the charity's Young Witness Service, has been honoured by her colleagues and praised by Dame Esther Rantzen, the founder and president of Childline.
Christine was one of a handful of NSPCC staff and volunteers who received an Esther Award, named in honour of Dame Esther, which recognises innovative and brilliant ideas that make a difference to children and young people.
Christine, who has always been passionate about fitness and exercise, raised £1,930 for the charity by hosting a gruelling 26-day virtual fitness fundraiser as part of the lead up to the NSPCC's Childhood Day on June 21.
Speaking on her win, Christine described her joy of receiving the award, "When I discovered I was nominated for an Esther Award for the work I did for the Countdown to Childhood Day Challenge, I was overwhelmed and filled with gratitude to be considered as a nominee.
"Then, when I found out I won the award, it was one of the most momentous experiences I've had as part of my time with the NSPCC Young Witness Service to date.
"I was delighted and filled with pride for all the staff of the Young Witness Service, whose efforts during the event made it the success that it was.
Christine adds, "I couldn't wait to share the news of the award with the team!"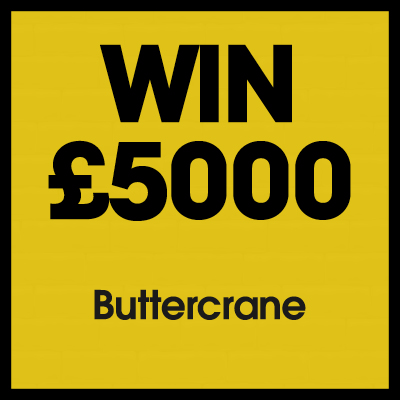 The Young Witness Service, which is the only service of its kind throughout the UK and covers all of Northern Ireland, provides support and assistance to children and young people under 18 years old who have to attend court as prosecution witnesses in Northern Ireland.
It operates in every local crown, magistrate and youth court in Northern Ireland and in 2019-20, offered support to 480 young witnesses across Northern Ireland.
The service has continued to support children and young people throughout the pandemic by adapting and using technology.
Christine continues, "Overall, the fundraiser was a great experience seeing so many people take part in the daily exercises and the enthusiasm they brought to each workout was a highlight for me.
"Exercise from home is definitely a trend that has grown in popularity over the last six months.
"And I was delighted that my love of fitness encouraged others to take part and try something new."
The fitness fanatic also said the message behind the fundraiser was important to her.
"Being able to use the fundraiser to raise awareness for the NSPCC Northern Ireland and the services they offer to children and their families that are 'Still Here' during uncertain times was an important factor.
"The feedback we received online in response to the fundraiser was overwhelming.
"I knew the message was being shared across various social platforms which was a massive objective of mine."
Christine says her favourite moment was the virtual sports day she and the team took part in.

She explains, "The virtual sports day on the last day of the challenge was my favourite moment.
"Everyone made such an effort to dress up and bring their inner child to the final fitness challenge and celebrate Childhood Day.
"It was filled with fun and games that we all loved about sports day growing up."
Although the challenge was hard, Christine said she would do the same again. "I would absolutely do this again!
"To me, fundraising is something I have always enjoyed and taken great satisfaction from.
"It's a great way to raise funds for one of the many important charities out there and also share awareness of why different services offered are important, in this case, for the wellbeing of children, young people and their families.
"When it was all over, whilst I expected to be tired, I felt energised by the spirit of those who participated and accomplished by the amazing amount raised and the awareness we shared about the Young Witness Service. 
"In total, we raised £1,930 and I want to thank everyone who donated, took part and shared words of encouragement with the wider team and me enough.
"I have shared a joke or two with the team about various other countdown challenges I'm considering and what we may do next, after the positive response received from the Countdown to Childhood Day Challenge.
"I am keen to plan something similar, so watch this space," she adds.
Commenting on Christine's win, Dame Esther said, "Christine's fundraising fitness challenge is an idea that deserves media attention and national recognition.
"Lockdown has not helped anyone's fitness.
"And it also creates isolation and loneliness for so many people.
"It's terrific news that Christine has found a way to spread fun, improve people's health and raise funds for us.
"I have always hugely admired the Young Witness Service and I now have a new reason, thank you to Christine. Congratulations!"
Keep up to date with the latest Northern Ireland business news, marketing tips and tricks and advice for local businesses on the Tall Paul Marketing website.
Short URL: https://newrytimes.com/?p=73631
Posted by
NewryTimes News
on Nov 16 2020. Filed under
Community
. You can follow any responses to this entry through the
RSS 2.0
. Both comments and pings are currently closed.