Finance Minister Conor Murphy visits Newry Open Data Fund winner
Posted by
NewryTimes News
editor@newrytimes.com
Friday, October 9th, 2020
Business
Finance Minister Conor Murphy has visited Smart Newry to see first-hand how it has benefitted from the Department's Open Data Innovation and Outreach Fund.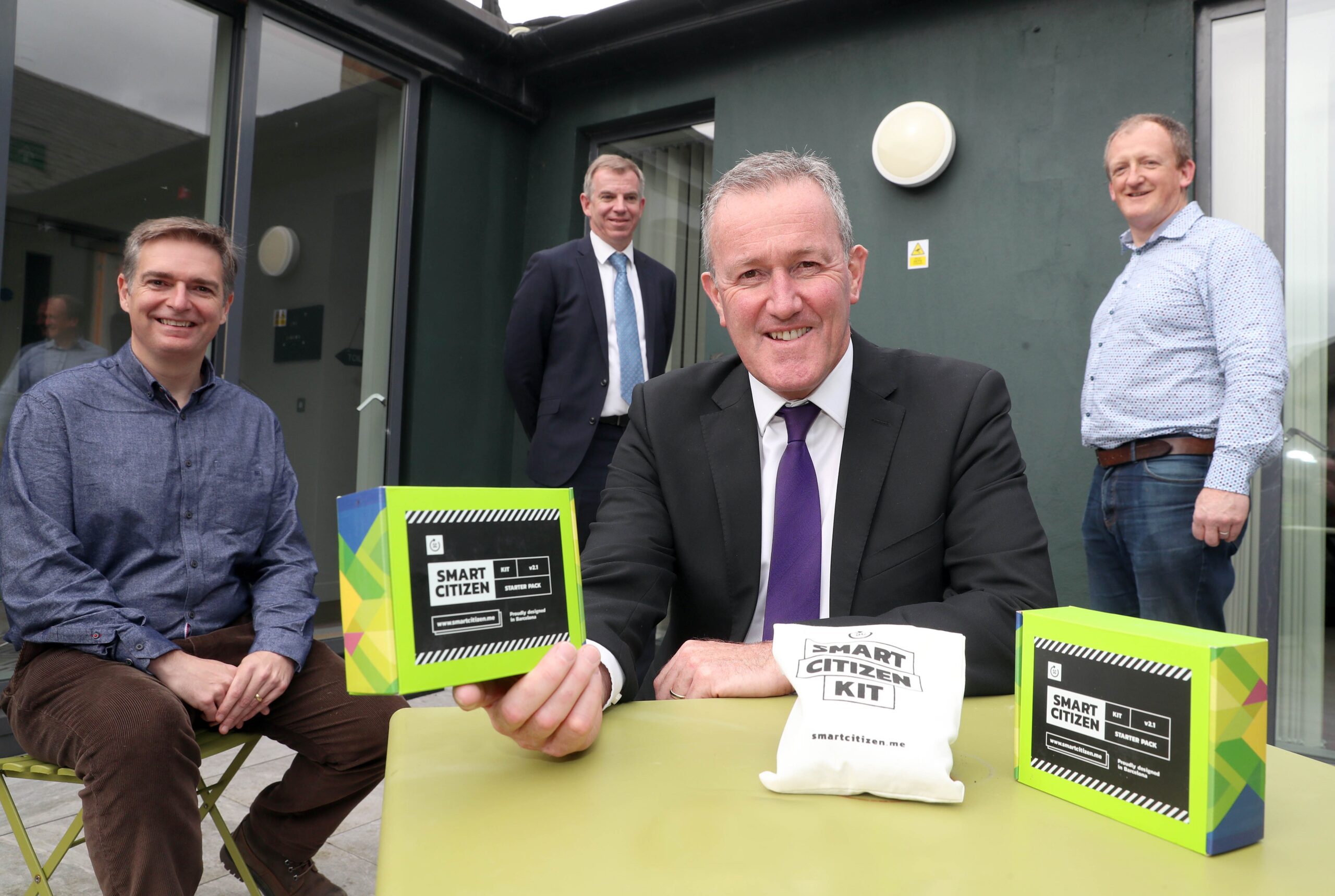 Smart Newry was awarded almost £8,000 through the fund which it has used to deploy sensors around the city to gather environmental data for use by businesses, schools and local government.
Speaking following the visit, Finance Minister Conor Murphy said, "It's great to see the success of the Smart Newry project and the innovative way they've used the Open Data Fund to benefit the local community.
"This fund has provided entrepreneurs and organisations with a real opportunity to use public sector data for commercial opportunities and drive future economic growth.

He adds, "I look forward to meeting with other recipients of the fund in the near future."
Brian Cleland, the co-founder of Smart Newry, said, "We were delighted to welcome Minister Murphy to Newry to show how the Open Data Fund has enabled us to deliver this innovative smart city project.
"The Fund has allowed us to deploy the first nine 'Smart Citizen Kits' to a range of local business and community-based premises across the city."
Brian adds, "These devices are collecting real-time environmental data which will be available for anyone to use at no charge."