JMK Solicitors embrace innovation with work-life balance initiative
JMK Solicitors, Northern Ireland's Number 1 Personal Injury Specialists, are amongst the first employers locally to announce they have reduced their working week for staff, with no impact on pay after a two-year-long research project.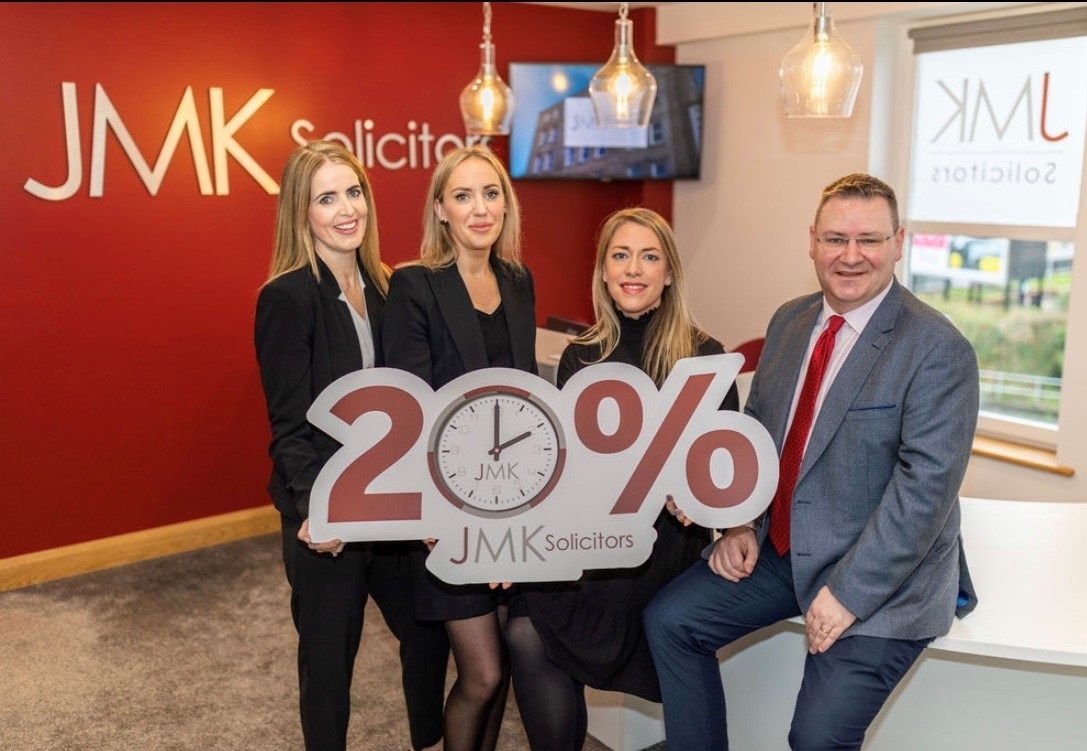 The firm, based in Belfast and Newry, who specialises in personal injury and road traffic accident claims, have reduced full-time core working hours by a fifth, from 37.5 hours to 30hours – but not reduced pay- from 6 January 2020.
Speaking to Newry Times, Managing Director of JMK Solicitors, Maurece Hutchinson, commented, "The purpose of this initiative is to improve the quality of life for each and every one of our team.
"Improved work-life balance will, we believe, enhance the reputation of our business and our client's experience.
"We have over 60 staff, and they truly are a credit to themselves and the company.
"When we launched the study in summer 2018, there was real excitement," she explained.
"We have been in operation for over 16 years, and we have always tried to offer the best working environment and employee benefits package.
Article continues below: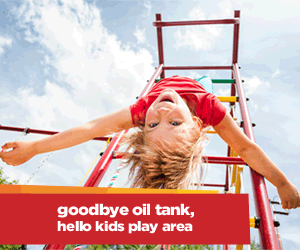 "Our staff were therefore reassured this was not a cost-cutting exercise."
"Little did JMK Solicitors know then what was to come for us all in the spring of 2020," Maurece continued, "with the global pandemic playing havoc with even the best-laid plans.
"We all know that having more free time to spend with family and friends is something everyone wants more of, however being indefinitely locked in a house with them probably wasn't on anyone's radar while this year.
"Staff wellbeing was becoming a bigger concern for all employers even before the coronavirus but home working and furloughing as a consequence of the public fears of contracting the illness has put everything an employer does under the microscope now.
"Since March of this year, we have felt that the groundwork we put in in the previous couple of years stood us in great stead for coping with the challenges.
"We cannot say that it was seamless, but it was mostly straightforward as we were prepared for the changes." Maurece insisted.
Michelle Murphy, HR & Operations Manager at JMK Solicitors, takes up the story. "Flexibility and home working were embedded in our culture as were the desire to use technology while continuing to produce at least the same, if not better, results for our clients despite not having the same amount of time available.
"This has taken an immense amount of effort to get to this position.
"In hindsight though it prepared our people for the tsunami of rapid developments that the Covid-19 crisis brought about.
"We knew there was a lot to do before we could implement the new working patterns. 
"We set our teams the challenge of reviewing every working practice. 
"We encouraged every staff member to look at their individual tasks and ask what was inefficient. 
"This has been an insightful process, and they have eliminated some tasks, streamlined other processes and used technology to make time savings."
Michelle continued, "These suggestions were then recorded before being reviewed by the Management Team. 
"We are pleased that the vast majority of their recommendations are implemented.
"We don't know how easy that would have been if we were trying to learn how to adapt whilst in the middle of the rollercoaster of emotions and distractions that arose in the last 12 weeks.
"This project was not necessarily about reducing everyone to the fabled 'four-day-working- week'. 
"It might suit others to work their hours over five shorter days, and if that's what a staff member wants, we will try to accommodate.
"And this applies to any range of working practices that might now suit as a result of a range of factors outside of our or our employee's control," Michelle added.
Maurece is delighted that the company can make this reduced working life a reality for the team.
"Making people our priority is one of our core values that we strongly believe in, we have fantastic staff, but we never want to be complacent. 
"We feel that with increased pressures on people in all areas of their life, reduced hours will be considered by more employers.
"And we wanted to take a leading role. The gift of time is the greatest gift we and any employer can give to their team.
"We are happy to share our experiences with others. This is especially in the current climate where finding better and more desirable ways to carry out work at reduced costs becomes a very urgent necessity for most if not all businesses," she added.
To find out more about JMK Solicitors, visit www.jmksolicitors.com or call 028 9032 0222.
Short URL: https://newrytimes.com/?p=71898
Posted by
NewryTimes News
on Jun 26 2020. Filed under
Business
. You can follow any responses to this entry through the
RSS 2.0
. You can leave a response or trackback to this entry