Coronavirus Northern Ireland: Optometrists prepare for 12,200 eye care appointments in July
Optometrists are preparing for at least 12,200 routine and urgent eye care appointments in July when the phased return of primary care ophthalmic services across Northern Ireland starts.
From 29 June 2020, optometrists will continue to offer remote or virtual consultations where possible, seeing patients face-to-face where necessary.
Patients with the most urgent need and eye care conditions such as loss of vision, educational and occupational visual needs, and post-operative care will be prioritised.
Reminders for routine eye examinations will not be part of this phase of the services offered.
Article continues below: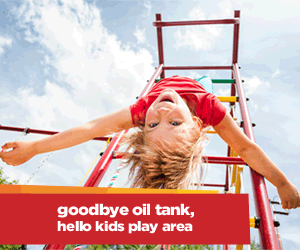 During the COVID-19 pandemic, optometrists, like many services were impacted in their ability to offer routine services but were available to offer phone or video consultations for urgent eye conditions, plus small numbers of essential face-to-face consultations.
In May this year, optometrists carried out 952 phone or video consultations and had 771 face to face consultations with patients.
Raymond Curran, Head of Ophthalmic Services at the Health and Social Care Board told Newry Times, "I know the pandemic has had a financial impact on high street optometrists.
"I want to thank them for their cooperation in continuing to offer a limited essential and urgent service.
"As we plan the phased return of services, we will be listening to both the concerns of the public and optometrists, while balancing this with the scientific advice," he added.
To prepare for a return to routine service, optometrists will be expected to establish infection control precautions, implement social and physical distancing in their premises and use suitable protective equipment.
Across Northern Ireland, there are approximately 500 optometrists, 75 dispensing opticians and 1,000 ophthalmic support staff.
There are three phases to the return of routine ophthalmic services:
Phase 1 – Immediate (June 2020)
All community optometrists to open and start seeing most urgent patients, via phone or video or if safe, in person.
No reminders for routine eye test appointments; these will be offered on the basis of need and symptoms.
The Northern Ireland Primary Eyecare Assessment and Referral Service (NI PEARS) Enhanced Service to be reinstated
The Glaucoma Care Pathway Enhanced Services which manages patients closer to home, reducing the need for hospital referrals or attendances will restart.
Phase 2
Re-introduce the use of Alger brushes, a tool used to remove small, foreign bodies from a patient's eye and non-contact Tonometry, a device using a small puff of air to measure the pressure inside a patient's eyes, following expert advice and recommendation.
Phase 3
Resume domiciliary eye care provision.
Resume the work of the Northern Ireland Eyecare Network, to rebuild and transform eye care services across primary, community, and hospital-delivered care.
___________________________________
Dear Newry Times reader,
Newry Times has been providing the latest breaking news in Newry and Mourne for nearly ten years now and today we're asking for your help to keep us doing the jobs we love.
Newry Times relies on advertising from local businesses, local Councils, and hospitality businesses.
During the Covid-19 Pandemic all advertising has ceased.
Your contribution, however small, will go towards revamping the Newry Times website to keep it engaging, informative and high quality.
It will help us pay for freelance journalists and photographers and ultimately help us to continue to provide breaking news to you, our 14,000+ readers.
We will always keep our news content free of charge for everyone in Newry & Mourne to read and we promise to always cover stories that matter to you.
Any donation, no matter how small, is greatly appreciated.
Paul Malone, Newry Times Editor
Short URL: https://newrytimes.com/?p=71690
Posted by
NewryTimes News
on Jun 26 2020. Filed under
Coronavirus
. You can follow any responses to this entry through the
RSS 2.0
. You can leave a response or trackback to this entry