Re-launch of Forest Expansion Scheme announced
Farmers and landowners in Northern Ireland can once again make the most of a government forestry grant. 
The Forest Expansion Scheme (FES) – comes from the Department of Agriculture, Environment and Rural Affairs (DAERA), and is the next stage of the Forests for our Future programme launched by Environment Minister Edwin Poots. 
The first tranche opened on Monday 8 June, but be quick – the closing date for applications is Friday 28 August. 
The FES is part of the Department's Rural Development Programme and is designed to tackle specific environmental needs, mainly relating to water quality and biodiversity.
Article continues below: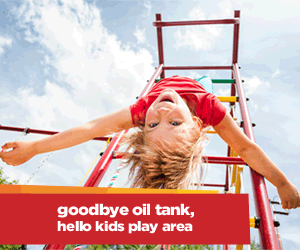 The grant covers the creation of woodland of 3 hectares (7 ½ acres) and larger, including tree protection, fencing costs and retention of area-based basic payments for the lifetime of the scheme.
It also adds to a whole suite of grants and offers that support the creation of traditional orchards; native hedgerows; and new native woodland on areas less than 3 Hectares (7 ½ acres).
Gregor Fulton, Northern Ireland estate and outreach manager said, "This is an unmissable opportunity for farmers and landowners. 
"We hope they'll be inspired to enquire about and make the most of, the grants on offer.
"The benefits of planting native trees are endless, providing winter shelter and summer shade for livestock; shelter for crops; or sustainable supplies of wood fuel. 
"And native trees planted along riverbanks can help the environment while stopping money from, literally, going down the drain. 
He added, "They help by filtering the run-off of manure and fertiliser, especially following heavy rainfall."
You can contact the Trust's woodland creation team on 0330 333 5303 or email plant@woodlandtrust.org.uk for impartial advice on the full range of grants available.
___________________________________
Dear Newry Times reader,
Newry Times has been providing the latest breaking news in Newry and Mourne for nearly ten years now and today we're asking for your help to keep us doing the jobs we love.
Newry Times relies on advertising from local businesses, local Councils, and hospitality businesses.
During the Covid-19 Pandemic all advertising has ceased.
Your contribution, however small, will go towards revamping the Newry Times website to keep it engaging, informative and high quality.
It will help us pay for freelance journalists and photographers and ultimately help us to continue to provide breaking news to you, our 14,000+ readers.
We will always keep our news content free of charge for everyone in Newry & Mourne to read and we promise to always cover stories that matter to you.
Any donation, no matter how small, is greatly appreciated.
Paul Malone, Newry Times Editor
Short URL: https://newrytimes.com/?p=71587
Posted by
NewryTimes News
on Jun 25 2020. Filed under
Community
. You can follow any responses to this entry through the
RSS 2.0
. You can leave a response or trackback to this entry