The Consumer Council helps small businesses 'find the best energy deal'
The Consumer Council is helping small businesses and not-for-profit organisations save money with a new online electricity and natural gas price comparison tool.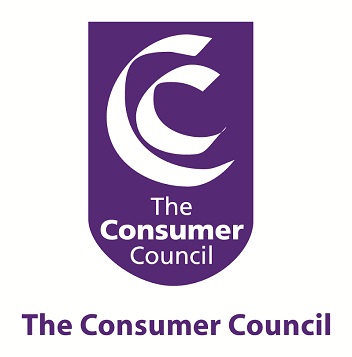 The tool will make it easy for small businesses in Northern Ireland to find the best electricity and gas deals by comparing tariffs from all available suppliers in one place.
Paulino Garcia, Head of Energy Policy at The Consumer Council, said, "The COVID-19 crisis has hit most of our small businesses, charities and the voluntary sector hard.
"As our retail sector begins to open, The Consumer Council's new and easy to use online energy price comparison tool will help small businesses, charities and voluntary groups in Northern Ireland compare prices from all the Northern Ireland electricity and gas suppliers and switch to the best deal.
"By switching, small businesses could save up to £2,159 and £770 on the annual electricity and natural gas bills.
"These savings will be especially welcomed by small businesses facing substantial financial pressures due to the COVID-19 crisis," he added.
Commenting on the new tool, Brendan Kearney, Federation of Small Businesses Region Group Chair, said, "This tool is a great step forward in helping SMEs to take control of this area of their overheads and reduce costs by scanning the market and switching to better deals.
"We very much welcome this initiative by The Consumer Council."
The Online Energy Price Comparison Tool for Small Businesses is available by visiting https://www.consumercouncil.org.uk/business_energy/begin
___________________________________
Dear Newry Times reader,
Newry Times has been providing the latest breaking news in Newry and Mourne for nearly ten years now and today we're asking for your help to keep us doing the jobs we love.
Newry Times relies on advertising from local businesses, local Councils, and hospitality businesses.
During the Covid-19 Pandemic all advertising has ceased.
Your contribution, however small, will go towards revamping the Newry Times website to keep it engaging, informative and high quality.
It will help us pay for freelance journalists and photographers and ultimately help us to continue to provide breaking news to you, our 14,000+ readers.
We will always keep our news content free of charge for everyone in Newry & Mourne to read and we promise to always cover stories that matter to you.
Any donation, no matter how small, is greatly appreciated.
Paul Malone, Newry Times Editor
Short URL: https://newrytimes.com/?p=71589
Posted by
NewryTimes News
on Jun 18 2020. Filed under
Community
. You can follow any responses to this entry through the
RSS 2.0
. You can leave a response or trackback to this entry