Coronavirus Northern Ireland: Urgent medical care for stroke "essential during coronavirus pandemic"
The Public Health Agency (PHA) is reminding the public of the importance of seeking urgent medical care if they or someone else experiences any of the symptoms of stroke.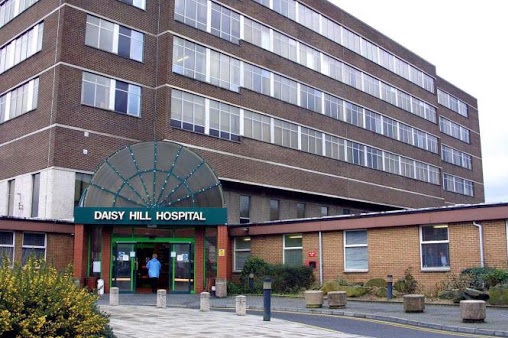 Help is available for those who need medical attention throughout the pandemic.
If not treated urgently, a person is at a higher risk of death or disability if they take a stroke than from COVID-19..
During the COVID-19 pandemic, stroke units have seen a slight reduction in the number of patients admitted with stroke.
Dr Brid Farrell, Consultant in Public Health Medicine at the PHA, said, "Across Northern Ireland people are following the 'stay at home' advice, but we are concerned that many people are choosing to stay at home even when they need emergency care, out of fear of either contracting the virus or of adding additional stress to the health system at this time.
"There is strong evidence that stroke unit care followed by early supported discharge saves lives and reduces disability.
"Hospitals are safe and if you have an emergency, they are ready to care for you.
"They have the appropriate equipment, expertise, and protocols in place to help keep all patients safe — both those with COVID-19 and those without," she added.
Stroke is the third most common cause of death and one of the main causes of adult-onset disability in Northern Ireland, but early diagnosis improves the chances of a good recovery.
The PHA's FAST campaign raises public awareness of the signs and symptoms of stroke, and highlights actions to take if you think someone is having one, in an easy to remember way:
Face – Has it fallen on one side?
Arms – Can they raise them?
Speech – Is it slurred?
Time – If you notice any of these signs make the call, Dial 999
Dr Farrell continued, "Stroke is a 'brain attack', which happens when the blood supply to part of the brain is cut off and brain cells are damaged or die.
"A stroke is a medical emergency and requires immediate medical attention, so recognising a stroke and calling 999 is crucial.
"To be most effective, stroke treatments such as thrombolysis (clot dispersal) and thrombectomy (clot removal) are available for suitable patients early after the stroke has started and delays in seeking treatment can mean the patient will not be offered them.
"Many serious conditions such as stroke and heart attack can be successfully treated if patients receive care quickly  – but could be devastating or fatal if treatment is delayed.
She added, "Please do not delay seeking appropriate care out of fear of COVID-19. Please call 999 if you or someone else needs urgent medical attention. It could save a life."
For further information on stroke visit www.pha.site/ActFAST
___________________________________
Dear Newry Times reader,
Newry Times has been providing the latest breaking news in Newry and Mourne for nearly ten years now and today we're asking for your help to keep us doing the jobs we love.
Newry Times relies on advertising from local businesses, local Councils, and hospitality businesses.
During the Covid-19 Pandemic all advertising has ceased.
Your contribution, however small, will go towards revamping the Newry Times website to keep it engaging, informative and high quality.
It will help us pay for freelance journalists and photographers and ultimately help us to continue to provide breaking news to you, our 14,000+ readers.
We will always keep our news content free of charge for everyone in Newry & Mourne to read and we promise to always cover stories that matter to you.
Any donation, no matter how small, is greatly appreciated.
Paul Malone, Newry Times Editor
Short URL: https://newrytimes.com/?p=71436
Posted by
NewryTimes News
on Jun 12 2020. Filed under
Community
. You can follow any responses to this entry through the
RSS 2.0
. You can leave a response or trackback to this entry