Coronavirus Northern Ireland: New advice for travellers coming to Northern Ireland
Posted by
NewryTimes News
editor@newrytimes.com
Monday, June 8th, 2020
Coronavirus
The Department of Health has issued advice for travellers coming to Northern Ireland from next week.
New rules will apply to both people who live here and visitors to Northern Ireland as an additional measure in tackling the spread of Covid-19.
The rules include a requirement to provide passenger information and location details and a 14 day quarantine period.
From Monday 8 June
Travellers coming back into Northern Ireland from abroad will need to self-isolate for 14 days.
Visitors to Northern Ireland will not be allowed to leave the place they are staying for the first 14 days except in very limited situations.
You do not need to self-isolate if you're travelling to NI from within the Common Travel Area (CTA).
Some travellers will be exempt from the new rules however exemptions do not apply if you are travelling for personal reasons or if you have symptoms of coronavirus.
Anyone who has a new persistent cough, a fever or loss of smell or taste must self-isolate and follow the public health guidance.
If you refuse to provide passenger information you may be fined £60.
If you leave self-isolation within the 14 day period you may be fined £1,000.
Further details are available on NIDirect.
___________________________________
Dear Newry Times reader,
Newry Times has been providing the latest breaking news in Newry and Mourne for nearly ten years now and today we're asking for your help to keep us doing the jobs we love.
Newry Times relies on advertising from local businesses, local Councils, and hospitality businesses.
During the Covid-19 Pandemic all advertising has ceased.
Your contribution, however small, will go towards revamping the Newry Times website to keep it engaging, informative and high quality.
It will help us pay for freelance journalists and photographers and ultimately help us to continue to provide breaking news to you, our 14,000+ readers.
We will always keep our news content free of charge for everyone in Newry & Mourne to read and we promise to always cover stories that matter to you.
Any donation, no matter how small, is greatly appreciated.
Paul Malone, Newry Times Editor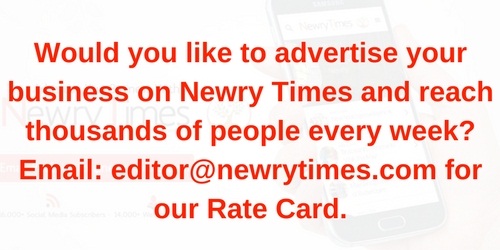 Both comments and pings are currently closed.