NSPCC urges 'green-fingered enthusiasts' to join virtual open gardens event 
Green-fingered garden enthusiasts across Northern Ireland are being urged to take part in a virtual open garden event to support the work of the NSPCC.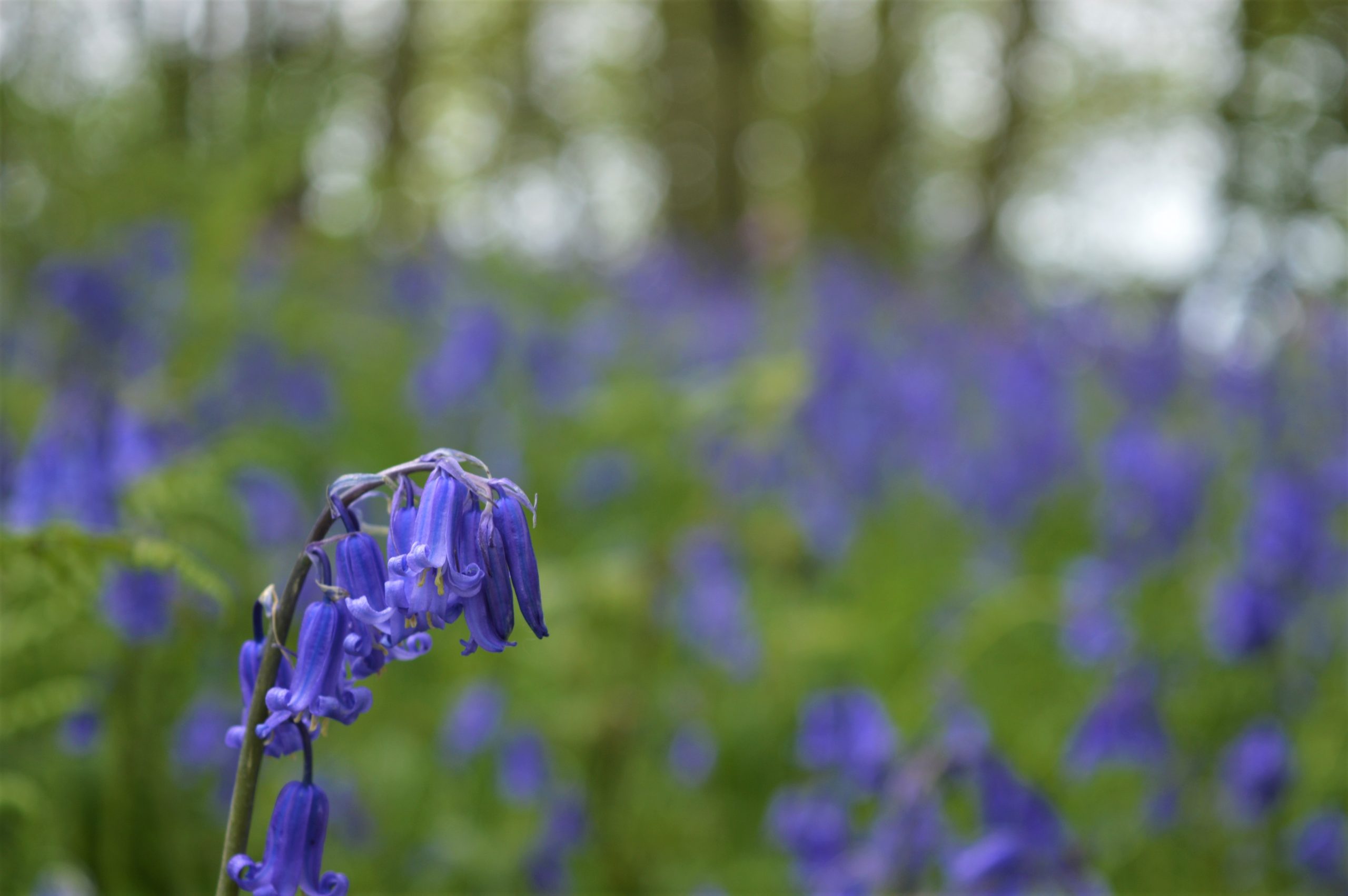 With fundraising events cancelled across Northern Ireland due to the ongoing Coronavirus crisis, supporters of the leading children's charity are being urged to now get together virtually to launch an online open gardens fundraiser.
The event will enable enthusiasts to virtually explore gardens across Northern Ireland as well as providing an opportunity to share their own garden creations with others.
Owners of gardens of all sizes, from lawns to window boxes, from hedges to shoe boxes, across Northern Ireland can all get involved and showcase their horticultural expertise.
Speaking to Newry Times, Margaret Mitchell, chair of the Omagh Branch Committee said, "I've been a volunteer with the local fundraising committee for several years and we hold many events but the Bluebell Walk through Baronscourt Estate is the fixture I look forward to most.
"Raising around £3,000 in donations for NSPCC Northern Ireland, it's always an amazing day out and a great chance to walk in the beautiful grounds of Baronscourt estate.
"The committee members and I will very much miss the Bluebell Walk this year and the vital income it generates to help keep children safe but the virtual open gardens event really is the next best thing.
"It also means that not just people from Co Tyrone but gardening enthusiasts from across Northern Ireland can take part and help support the work of NSPCC Northern Ireland," she added.
To take part, members of the public are being encouraged to make a suggested donation of £5 per entry to be paid through Justgiving – www.justgiving.com/fundraising/nspccnivirtualopengardens and then email their gardening photographs to virtualopengardensni@nspcc.org.uk up until Friday, 26 June.
A selection will later be shared on NSPCC Northern Ireland's Facebook and Twitter pages.
Entrants have a chance to bag £100, £50 and £25 voucher for Hillmount Garden Centre Belfast, Bangor and Newtownards for their gardening creations voted first, second and third place by Robin Mercer from Hillmount Garden Centre.
Robin Mercer, from Hillmount, said, "As Northern Ireland's leading family-owned garden lifestyle business with garden centres in Ards, Bangor and Belfast, Hillmount is honoured to sponsor this NSPCC virtual open gardens event.
"We are looking forward to seeing the creativity in the gardens that the general public has developed during the lockdown as I know that our gardens have provided us with a great source of calm and escapism over the past couple of months." 
The virtual open gardens event comes as the team of frontline counsellors at Childline, which is run by the NSPCC, continue to adapt to the ever-changing situation and support children who are struggling with their mental health or are at risk from abuse or neglect.
For many young people, the difficult circumstances they were already facing, which can include abuse, domestic violence and difficult family relationships, have been exacerbated during lockdown leaving them feeling alone and trapped.
Childline which has two bases in Northern Ireland – at Belfast and Foyle – has adapted very quickly to be able to support children during the pandemic, with staff and volunteers being designated key workers by the Northern Ireland Executive.  
Technology enables some Childline staff to work from home and important changes have been made to the Childline website to provide additional support to children and young people.
Childline can be contacted o on 0800 1111 or via 1-2-1 chat on www.childline.org.uk.
___________________________________
Dear Newry Times reader,
Newry Times has been providing the latest breaking news in Newry and Mourne for nearly ten years now and today we're asking for your help to keep us doing the jobs we love.
Newry Times relies on advertising from local businesses, local Councils, and hospitality businesses.
During the Covid-19 Pandemic all advertising has ceased.
Your contribution, however small, will go towards revamping the Newry Times website to keep it engaging, informative and high quality.
It will help us pay for freelance journalists and photographers and ultimately help us to continue to provide breaking news to you, our 14,000+ readers.
We will always keep our news content free of charge for everyone in Newry & Mourne to read and we promise to always cover stories that matter to you.
Any donation, no matter how small, is greatly appreciated.
Paul Malone, Newry Times Editor
Short URL: https://newrytimes.com/?p=71267
Posted by
NewryTimes News
on Jun 4 2020. Filed under
Community
,
What's On
. You can follow any responses to this entry through the
RSS 2.0
. You can leave a response or trackback to this entry