Coronavirus Northern Ireland: Finance Minister praises efforts of Newry and Warrenpoint schools
Finance Minister Conor Murphy this week visited schools in Newry and Warrenpoint which have been producing face shields for key workers.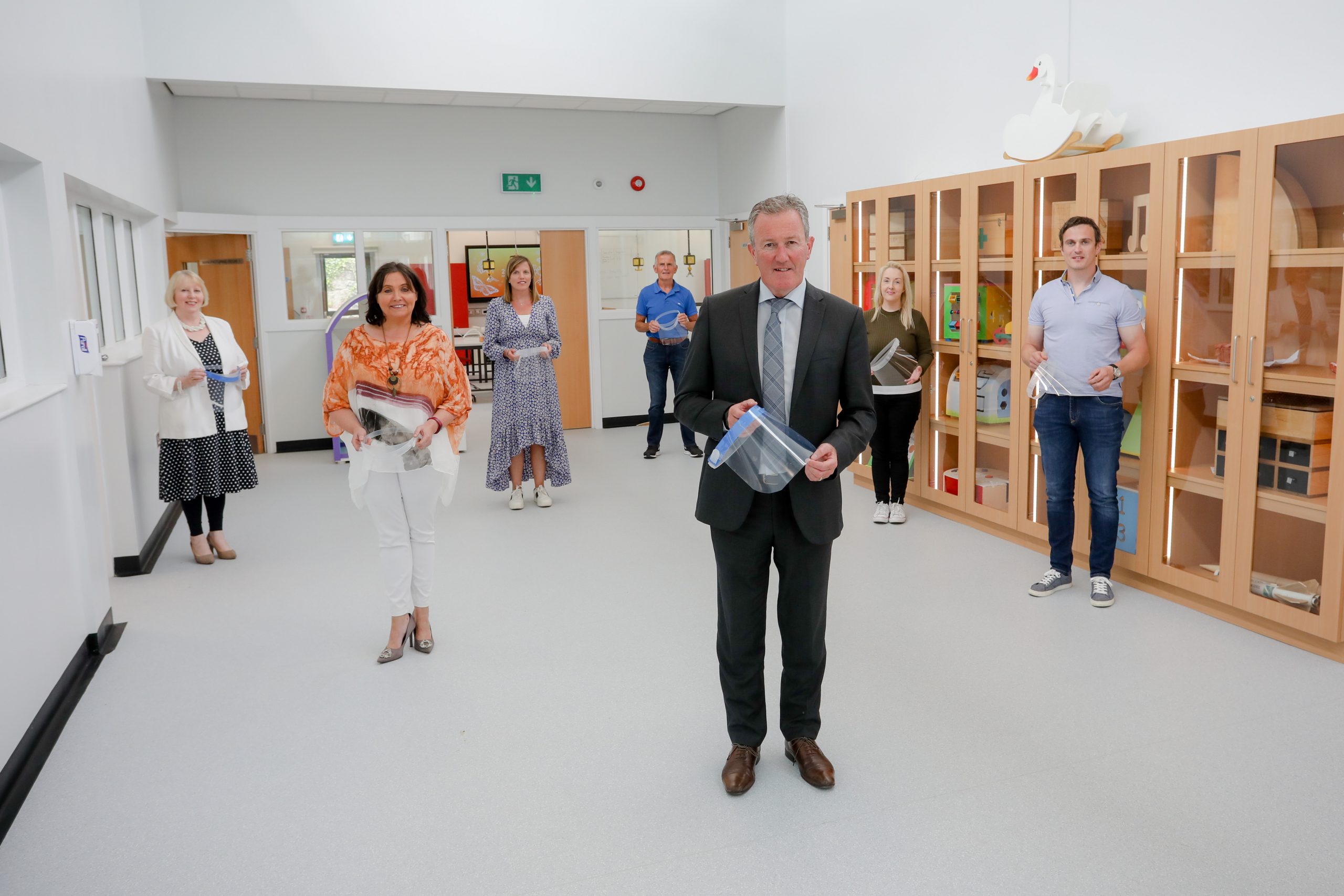 Minister Murphy visited St Mark's High School in Warrenpoint which has partnered with St Mary's High School in Newry to produce face shields.
Murphy then visited Abbey Christian Brothers' Grammar School and Our Lady's Grammar School in Newry, where he met those involved in the project.
Following the visits, Conor Murphy told Newry Times, "While COVID-19 has brought many challenges it has also brought out the very best in our communities.
"I welcomed the invitation to visit these local schools.
"They have shown immense creativity, innovation and huge generosity of spirit in using their facilities to help produce face shields for frontline workers.
"It is great to hear that local companies have supported the schools with supplies to assist with production.
"Their collaborative efforts are hugely impressive.
He added, "They should be very proud of the key role they are playing in the fight against COVID-19."
___________________________________
Dear Newry Times reader,
Newry Times has been providing the latest breaking news in Newry and Mourne for nearly ten years now and today we're asking for your help to keep us doing the jobs we love.
Newry Times relies on advertising from local businesses, local Councils, and hospitality businesses.
During the Covid-19 Pandemic all advertising has ceased.
Your contribution, however small, will go towards revamping the Newry Times website to keep it engaging, informative and high quality.
It will help us pay for freelance journalists and photographers and ultimately help us to continue to provide breaking news to you, our 14,000+ readers.
We will always keep our news content free of charge for everyone in Newry & Mourne to read and we promise to always cover stories that matter to you.
Any donation, no matter how small, is greatly appreciated.
Paul Malone, Newry Times Editor
Short URL: https://newrytimes.com/?p=71424
Posted by
NewryTimes News
on Jun 4 2020. Filed under
Coronavirus
. You can follow any responses to this entry through the
RSS 2.0
. You can leave a response or trackback to this entry