Coronavirus Northern Ireland: Plans for 'phased return' of dental services
The HSC has released plans for a phased return of dental services across Northern Ireland.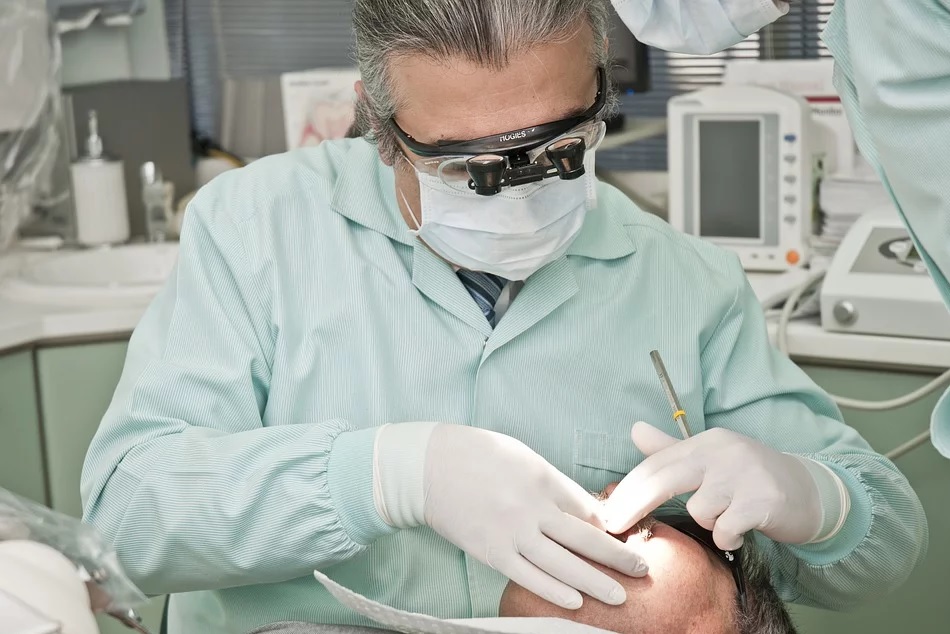 Dental practices have been particularly impacted by the Coronavirus (COVID-19) pandemic.
The nature of dental treatment means that the patient and dentist are in very close proximity and many dental procedures are aerosol-generating, which may facilitate the transmission of the virus from patient to dentist.
As a result, dental practices have been unable to provide these procedures during the pandemic.
Patients with urgent dental care needs have continued to receive treatment with around 2000 patients being seen each week in general dental practices and a further 250 seen in the five urgent dental care centres.
Head of Dental Services at the Health and Social Care Board Michael Donaldson said, "While it has been absolutely necessary to limit the number of patients seen in general dental practice in order to minimise the risk of Coronavirus transmission, this has unfortunately meant that there are a significant and growing number of patients with pressing oral health needs.
"A balance must be struck between protecting patients, dental staff and the public from the risk of acquiring the virus and population oral health," he added.
Mr Donaldson has outlined a three-step approach to reopening dental services.
1A, the current phase will be followed by 1b on 8 June when there will be no change to restrictions but all practices will be expected to offer face-to-face urgent dental care in an attempt to maximise the number of patients with urgent needs being treated.
Patients requiring more complex care will continue to be referred to one of the five urgent dental care centres for treatment by their dentist.
These centres will continue to carry out limited Aerosol-generating procedures as appropriate.
Phase 2, in addition to the current restrictions, practices will be able to offer non-urgent dental care, however, treatments will be limited to those that are non-aerosol generating.
Urgent dental care centres will continue during Phase 2.
Phase 3 will see a return to routine dental care and Aerosol-generating procedures provided in general dental practice.
Practices will have to comply with the extant guidance in relation to aerosol settling periods between patients, surgery cleaning and PPE.
Mr Donaldson added, "The movement through phases 1 to 3 will be guided by the scientific and public health evidence and at this stage, it is not possible to put dates on when a transition from phase 2 to phase 3 will take place.
"It should also be noted that it may be necessary in the future to tighten restrictions if that is deemed to be in the best interests of the population.
"I fully appreciate that many people are anxious about accessing dental care, especially for children.
"I can reassure patients that we are doing everything we can to ensure that we continue to provide safe and quality care to those in the most need, whilst also looking at how we can re-commence vital non-urgent care as soon as it is safe to do so.
"To take this work forward, two working groups have been established, one looking at the immediate and longer-term oral health needs of the population and the other looking at developing solutions for the large numbers of children on Trust waiting lists for extractions under general anaesthetic," he added.
___________________________________
Dear Newry Times reader,
Newry Times has been providing the latest breaking news in Newry and Mourne for nearly ten years now and today we're asking for your help to keep us doing the jobs we love.
Newry Times relies on advertising from local businesses, local Councils, and hospitality businesses.
During the Covid-19 Pandemic all advertising has ceased.
Your contribution, however small, will go towards revamping the Newry Times website to keep it engaging, informative and high quality.
It will help us pay for freelance journalists and photographers and ultimately help us to continue to provide breaking news to you, our 14,000+ readers.
We will always keep our news content free of charge for everyone in Newry & Mourne to read and we promise to always cover stories that matter to you.
Any donation, no matter how small, is greatly appreciated.
Paul Malone, Newry Times Editor
Short URL: https://newrytimes.com/?p=71408
Posted by
NewryTimes News
on Jun 3 2020. Filed under
Coronavirus
. You can follow any responses to this entry through the
RSS 2.0
. You can leave a response or trackback to this entry