Wildfire warning during dry weather
NI Water has warned the public that in this warm and dry weather, there is a greater risk of wildfires developing in the countryside due to the burning of vegetation or waste and littering and dumping of waste materials.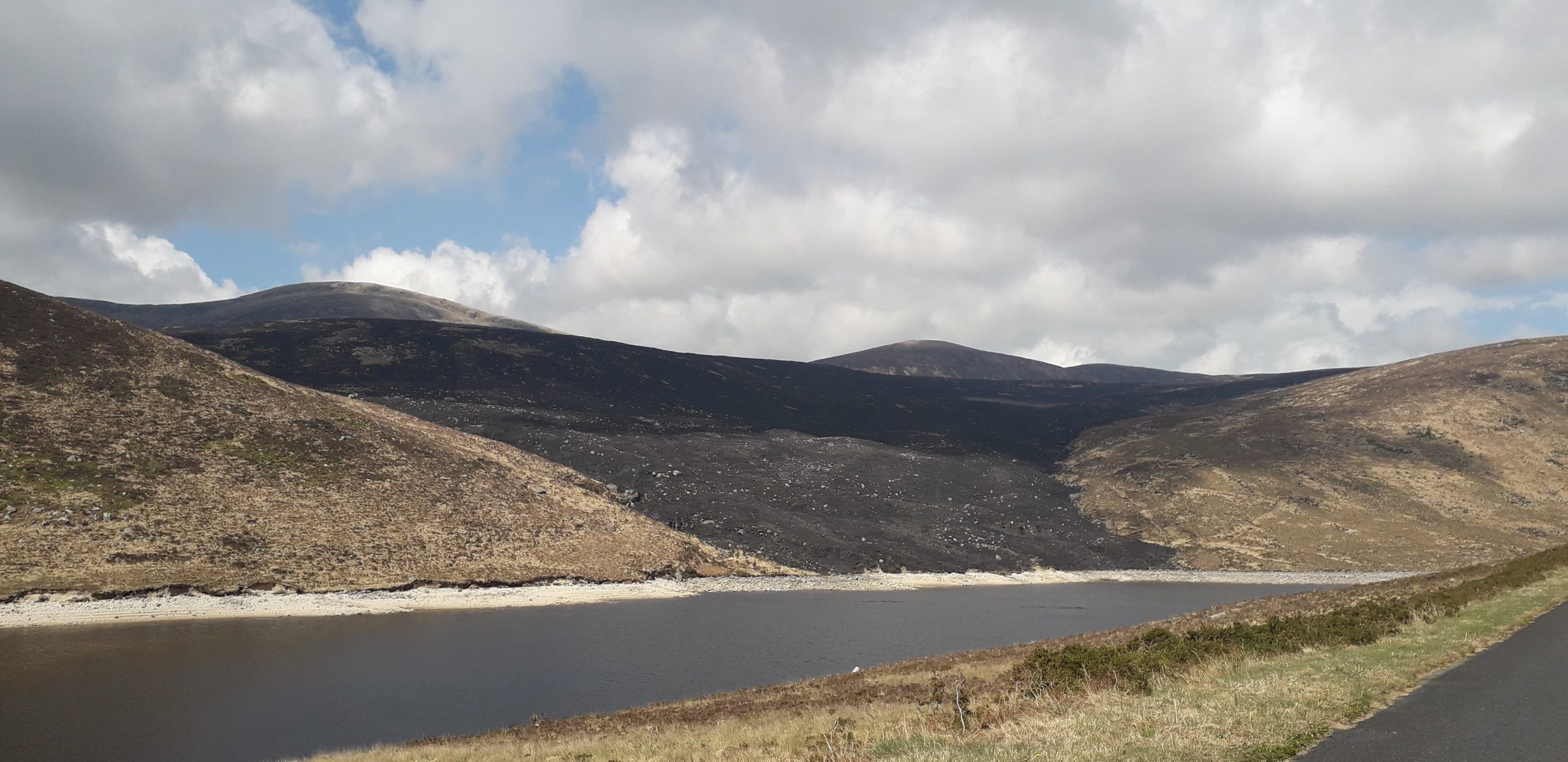 Speaking to Newry Times, Rebecca Allen, Catchment Liaison Officer at NI Water said, "Wildfires not only pose a risk to human life, wildlife, property and the environment, but also to our drinking water supply. 
"Many areas which might be prone to wildfires like the Mourne Mountains, and areas which are unfortunately subject to fly-tipping are also in our drinking water catchments.  
"A water catchment is where water is collected by the natural landscape into rivers, lakes and streams. 
"NI Water control 24 drinking water catchments supplying water to all of Northern Ireland.
"While we are working hard to deal with the problem of wildfires, we can assure customers that tap water quality is unaffected and is of a very high quality.
"However, wildfires within these catchments not only pose a terrible risk to all life but removes the primary layer of vegetation, leaving the burned bare soil exposed to erosion which then makes its way into the reservoirs which supply the water to be treated to become our drinking water.  
She continued, "The great erosion caused by wildfire increases carbon and other polluting chemicals significantly in raw water in the area, where sediment is accumulated in streams, lakes and reservoirs.
"This makes it especially difficult and more expensive to treat at our facilities to the stringent standards required by the Drinking Water Regulations.  
"A significant amount of other work by our water supply colleagues also has to be undertaken at the treatment works to ensure excellent quality drinking water during these times, with extra water samples having to be collected and analysed, streams from burned areas needing to be isolated from our raw water intake, and other remedial measures like blocking streams to protect our reservoirs," Rebecca added.
The public is reminded that deliberate setting of wildfires is a criminal offence and if you see anyone setting a fire you should call the PSNI immediately.
___________________________________
Dear Newry Times reader,
Newry Times has been providing the latest breaking news in Newry and Mourne for nearly ten years now and today we're asking for your help to keep us doing the jobs we love.
Newry Times relies on advertising from local businesses, local Councils, and hospitality businesses.
During the Covid-19 Pandemic all advertising has ceased.
Your contribution, however small, will go towards revamping the Newry Times website to keep it engaging, informative and high quality.
It will help us pay for freelance journalists and photographers and ultimately help us to continue to provide breaking news to you, our 14,000+ readers.
We will always keep our news content free of charge for everyone in Newry & Mourne to read and we promise to always cover stories that matter to you.
Any donation, no matter how small, is greatly appreciated.
Paul Malone, Newry Times Editor
Short URL: https://newrytimes.com/?p=71300
Posted by
NewryTimes News
on Jun 2 2020. Filed under
Community
. You can follow any responses to this entry through the
RSS 2.0
. Both comments and pings are currently closed.