Coronavirus Northern Ireland: Hargey praises volunteers' contribution
As Volunteers' Week gets underway Communities Minister Deirdre Hargey has expressed her gratitude to the thousands of volunteers who selflessly give their time to help others.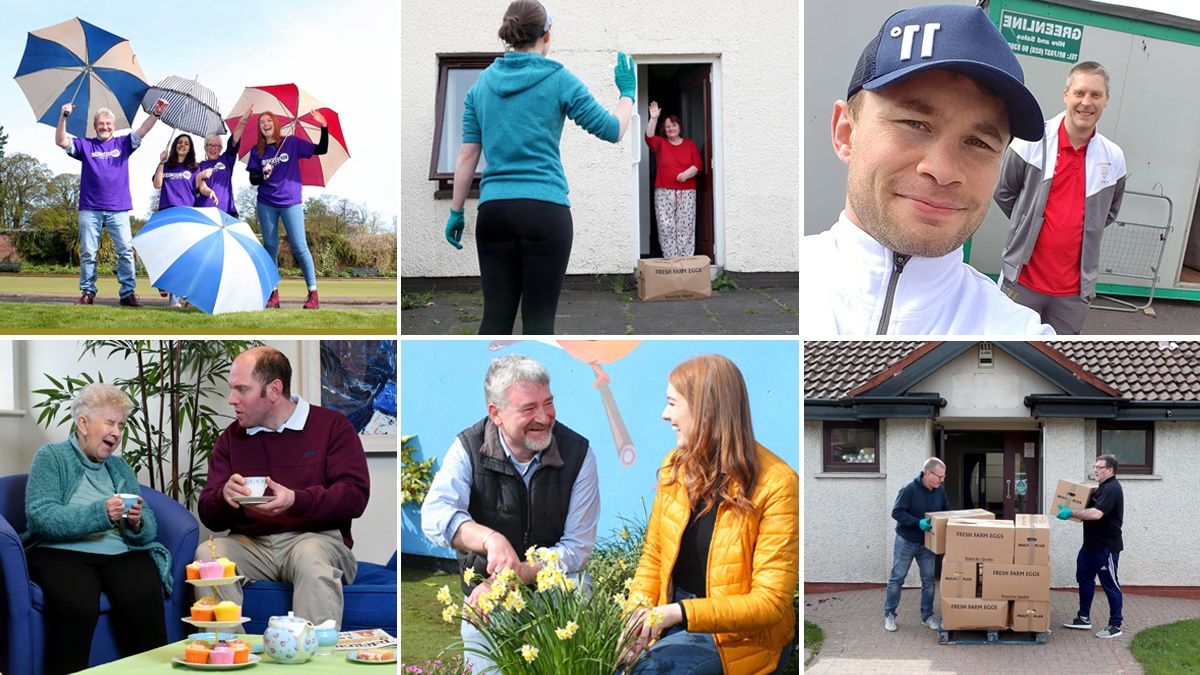 The Minister said a light had been shone on volunteers' contribution to society in the midst of the COVID-19 pandemic.
Volunteers' Week, which runs from 1–7 June, recognises the contribution volunteers make to our communities every day.
Minister Hargey told Newry Times, "I would like to express my gratitude to the thousands of volunteers throughout the year who selflessly give their time to benefit others which greatly enriches our society. 
"The current health pandemic gripping almost every country in the world has demonstrated the value of volunteering.  
"I am truly heartened by the generosity and wonderful sense of community on display in every corner of our society where people from all walks of life stepped forward to help."
The Minister continued, "Everyone has a vital part to play, those who have got involved in compassionate, creative and meaningful ways delivering food for others, collecting and delivering essential items from pharmacies so that the most vulnerable can be protected, and those who provide telephone support that reassures people confined to their home, I say a big 'Thank You'. 
"We are fortunate that a strong sense of community prevails despite the changing pace of life. 
"Acts of kindness by our volunteers help create successful, strong, vibrant and prosperous communities which make for a better place to live and work," she insisted.
Volunteer Now takes the lead in promoting and encouraging volunteer organisations to thank volunteers for all their hard work and commitment.
Denise Hayward, Chief Executive, Volunteer Now, explained, "During the current crisis, we know that the role volunteers have played has been very important and we want to say thank you.
"We also know that many people who would normally volunteer are not able to as some are self-isolating and some organisations are going through difficult times and their volunteers are not currently engaging in their usual roles. 
"With this in mind, we feel strongly that is it important to mark the Week and to use it as a 'Time to Say Thank You' to all volunteers.
"We want to highlight the individual acts of kindness which are keeping everyone going at this difficult time, as well as remembering all of the volunteering which normally takes place throughout the year."
To find a volunteering opportunity in your local community go to www.volunteernow.co.uk
___________________________________
Dear Newry Times reader,
Newry Times has been providing the latest breaking news in Newry and Mourne for nearly ten years now and today we're asking for your help to keep us doing the jobs we love.
Newry Times relies on advertising from local businesses, local Councils, and hospitality businesses.
During the Covid-19 Pandemic all advertising has ceased.
Your contribution, however small, will go towards revamping the Newry Times website to keep it engaging, informative and high quality.
It will help us pay for freelance journalists and photographers and ultimately help us to continue to provide breaking news to you, our 14,000+ readers.
We will always keep our news content free of charge for everyone in Newry & Mourne to read and we promise to always cover stories that matter to you.
Any donation, no matter how small, is greatly appreciated.
Paul Malone, Newry Times Editor
Short URL: https://newrytimes.com/?p=71348
Posted by
NewryTimes News
on Jun 1 2020. Filed under
Coronavirus
. You can follow any responses to this entry through the
RSS 2.0
. Both comments and pings are currently closed.