Coronavirus Northern Ireland: Local MLA calls for 'shielding' clarity
Posted by
NewryTimes News
editor@newrytimes.com
Thursday, May 28th, 2020
Coronavirus
SDLP Health Spokesperson, Colin McGrath MLA has written to Health Minister, Robin Swann, asking him to provide some clarity for those in the shielding category.  
Speaking to Newry Times, the South Down MLA said, "Nobody should be in any doubt that all of our health services, including Minister Swann, are working tirelessly to save lives and fight back against COVID-19.
"However, it is unfortunate that some of the time, information and guidance is slow to be shared and updated and can be confusing or vague.
"The vast majority of people are seeking to comply but are experiencing confusion as they do not know what they are permitted to do," he insisted.
"I am particularly concerned about the most vulnerable group in our society, those who are shielding for 12 weeks, following a letter from their GP.
"These people are primarily older people but also those with health conditions.
"While I understand entirely the need for these people to be extra cautious, we must also be aware of the mental health implications of spending so much time inside.
"Many of those people have contacted me and they are feeling isolated and struggling to cope," the local MLA continued.
"For many of these people, their 12 weeks of shielding will come to an end in a matter of weeks and they must be contacted and updated.
"I have asked the Health Minister to ensure all of those who received a letter from their GP to be contacted again with some updated information.
"This is essential. It is unfair to leave it up to them to decide what they can do.
"They need advice based on medical evidence."
"We must also look at examples of best practice across the world and find solutions, innovative ways in which we can ease the lockdown in some way for these most vulnerable people.
The South Down MLA added, "The rest of us have been enjoying some limited freedoms over the last couple of weeks.
"Those shielding deserve the same."
___________________________________
Dear Newry Times reader,
Newry Times has been providing the latest breaking news in Newry and Mourne for nearly ten years now and today we're asking for your help to keep us doing the jobs we love.
Newry Times relies on advertising from local businesses, local Councils, and hospitality businesses.
During the Covid-19 Pandemic all advertising has ceased.
Your contribution, however small, will go towards revamping the Newry Times website to keep it engaging, informative and high quality.
It will help us pay for freelance journalists and photographers and ultimately help us to continue to provide breaking news to you, our 14,000+ readers.
We will always keep our news content free of charge for everyone in Newry & Mourne to read and we promise to always cover stories that matter to you.
Any donation, no matter how small, is greatly appreciated.
Paul Malone, Newry Times Editor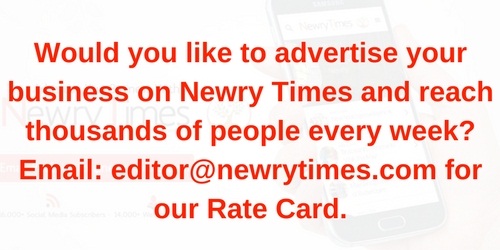 Both comments and pings are currently closed.