Coronavirus Northern Ireland: Minister Poots warns residents not to do DIY damage to environment
Posted by
NewryTimes News
editor@newrytimes.com
Wednesday, May 27th, 2020
Community
Environment Minister Edwin Poots has urged people not to damage the water environment when doing a spot of DIY or gardening at home during the COVID-19 pandemic.
He said the Northern Ireland Environment Agency (NIEA) has been investigating a number of ongoing water pollution incidents across Northern Ireland.
The sources are believed to be from home improvement efforts or even from gardening.
"During the current COVID-19 related restrictions, a number of water pollution incidents have been observed by the public and reported to NIEA, perhaps the result of people using the wrong drain when cleaning up after home decorating or gardening tasks during the lockdown," Mr Poots explained to Newry Times.
"The pollution we've observed is most likely the result of the wastewater associated with painting, decorating, cleaning, plastering or doing something similar, being washed into the wrong drain and straight into the nearest river," he said.
It has not been possible to trace the source of these Low Severity pollution incidents due to the relatively short duration of the discharges.
Tracing the sources at this time, whilst adhering to social distancing requirements, presents its own difficulties.
Minister Poots continued, "I know people are taking this time to catch up on jobs around the house but please make sure disposing of the wastewater associated with these DIY jobs don't damage your local river.
"It's important we continue to protect and respect our environment during this time and these simple measures will help do just that," Minister Poots added.
Only rain and surface water should go down the storm or surface water drain outside your house.
Homeowners must use the foul sewer to dispose of wastewater, which is connected to a wastewater treatment works, for appropriate treatment, and not the local river.
Storm or surface water drains are for rainwater from your roof, driveway and roads. 
The surface water drain takes it directly to rivers and beaches.
Wastewater should not be connected to storm or surface drains. Wastewater comes from:
toilets
sinks
baths and showers
washing machines
dishwashers
These sources of wastewater, or the wastewater from decorating, should be directed to the foul sewer or wastewater drain that takes the foul water to the local wastewater treatment works.
More information on this subject is available from NI Direct at https://www.nidirect.gov.uk/articles/connecting-your-home-right-drains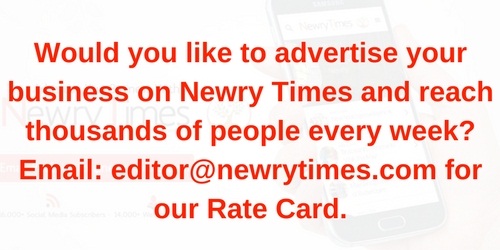 Both comments and pings are currently closed.