South Down MLA welcomes commencement of HIA payments
Posted by
NewryTimes News
editor@newrytimes.com
Friday, May 22nd, 2020
Politics
SDLP Executive Office Committee Chair, Colin McGrath MLA has welcomed the commencement of payments for survivors of historical abuse. 
The South Down MLA told Newry Times, "I welcome that these payments have been commenced.
Article continues below:
___________________________________
Dear Newry Times reader,
Newry Times has been providing the latest breaking news in Newry and Mourne for nearly ten years now and today we're asking for your help to keep us doing the jobs we love.
Newry Times relies on advertising from local businesses, local Councils, and hospitality businesses.
During the Covid-19 Pandemic all advertising has ceased.
Your contribution, however small, will go towards revamping the Newry Times website to keep it engaging, informative and high quality.
It will help us pay for freelance journalists and photographers and ultimately help us to continue to provide breaking news to you, our 14,000+ readers.
We will always keep our news content free of charge for everyone in Newry & Mourne to read and we promise to always cover stories that matter to you.
Any donation, no matter how small, is greatly appreciated.
Paul Malone, Newry Times Editor
___________________________________
"For too long, far too many have suffered in silence and the suffering and pain they have had to live with has been immense.
"Many of those individuals who were abused would have led healthy and normal lives but the impact of the abuse has cast a long shadow over them.
"These payments will go some small way to help rectify that.
"Campaigners have pursued for a long time for this day and I welcome the start of the payments.
"I have sought assurances that COVID-19 does not impede the roll out of further payments."
"I look forward to the swift appointment of the Commissioner for Abuse victims and seeing them in post to advocate for these victims."
He added, "I commend those in the Executive Office who have acted swiftly and against unimaginable pressures with the virus to have the Redress Board in place and the payments processed."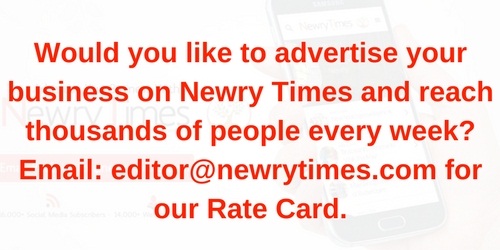 Both comments and pings are currently closed.