Coronavirus Northern Ireland: No student "should be placed under additional pressure" due to pandemic
Posted by
NewryTimes News
editor@newrytimes.com
Friday, May 22nd, 2020
Coronavirus
"No student should be placed under additional or undue pressure as a result of Covid-19."
That was the key message from Economy Minister Diane Dodds in a letter to more than 17,500 local students who have applied for higher education courses through UCAS this year.
The Minister said, "I appreciate that students find themselves in a very difficult and unprecedented position this year as a result of the pandemic.
"Decisions made by students when they first thought of what they had hoped to do this coming academic year may now have changed and they may be re-evaluating their next steps.
Article continues below:
___________________________________
Dear Newry Times reader,
Newry Times has been providing the latest breaking news in Newry and Mourne for nearly ten years now and today we're asking for your help to keep us doing the jobs we love.
Newry Times relies on advertising from local businesses, local Councils, and hospitality businesses.
During the Covid-19 Pandemic all advertising has ceased.
Your contribution, however small, will go towards revamping the Newry Times website to keep it engaging, informative and high quality.
It will help us pay for freelance journalists and photographers and ultimately help us to continue to provide breaking news to you, our 14,000+ readers.
We will always keep our news content free of charge for everyone in Newry & Mourne to read and we promise to always cover stories that matter to you.
Any donation, no matter how small, is greatly appreciated.
Paul Malone, Newry Times Editor
___________________________________
"At the beginning of this pandemic, I was concerned that some universities across the UK were issuing unconditional or incentivised offers to prospective students, potentially putting them under pressure to accept the offer.
"I, along with Ministers from around the UK, have been working with providers to ensure that students will not be put under any undue pressure by UK higher education providers.
"My message to any student who has received an unconditional offer is: please consider whether this is the right provider and course for you before you make a decision," she continued.
In supporting students and ensuring they have time to consider their options for next year, UCAS has extended its offer deadlines for Undergraduate applicants and the rolling decision dates for UCAS Teacher Training applicants and providers.
Students affected by this extension will receive an email from UCAS with their new decision deadline. 
The Minister went on to set out the range of options available to students. "For any student who is re-evaluating their next steps, there is a range of pathways available into higher education, especially locally.
"As well as opportunities through UCAS Clearing to gain an alternative higher education course, our local further education colleges deliver higher education courses that provide standalone higher education qualifications as well as a stepping stone into the final years of university.
"Some of these opportunities are available through UCAS but many others can be explored through contacting a local further education college. 
"There are also opportunities to allow students to continue their studies and gain a higher education qualification through a Higher Level Apprenticeship offered by a range of employers across a variety of subjects."   
The Minister added, "Moving to higher education is an exciting step, involving big decisions for young people.
"I urge anyone who is not sure of their options or their next step to contact the Careers Service, which provides impartial advice for anyone seeking to discuss their future prospects in more detail."
Contact the Careers Service for help by phoning 0300 200 7820, or visit www.nidirect.gov.uk/careers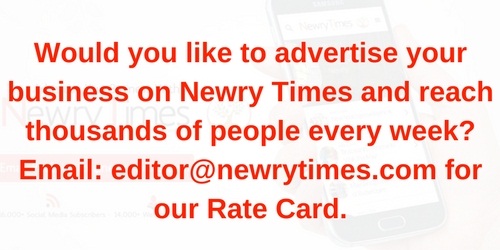 Both comments and pings are currently closed.