EasyJet data breach: What you need to know about "highly sophisticated cyber-attack"
Posted by
NewryTimes News
editor@newrytimes.com
Thursday, May 21st, 2020
Community
Following the news of easyJet's data breach, The Consumer Council is advising all easyJet customers to be very cautious of any communications purporting to come from easyJet or easyJet Holidays.
This warning comes as easyJet revealed that criminal hackers have accessed the details of around nine million of their customers, as well as the credit card details of more than 2,000 customers, in a "highly sophisticated cyber-attack".
Article continues below:
___________________________________
Dear Newry Times reader,
Newry Times has been providing the latest breaking news in Newry and Mourne for nearly ten years now and today we're asking for your help to keep us doing the jobs we love.
Newry Times relies on advertising from local businesses, local Councils, and hospitality businesses.
During the Covid-19 Pandemic all advertising has ceased.
Your contribution, however small, will go towards revamping the Newry Times website to keep it engaging, informative and high quality.
It will help us pay for freelance journalists and photographers and ultimately help us to continue to provide breaking news to you, our 14,000+ readers.
We will always keep our news content free of charge for everyone in Newry & Mourne to read and we promise to always cover stories that matter to you.
Any donation, no matter how small, is greatly appreciated.
Paul Malone, Newry Times Editor
___________________________________
EasyJet has said that all affected customers will be contacted in the next few days and that there is "no evidence" that the personal information has been misused.
Ronan Convery, Senior Consumer Empowerment Officer at The Consumer Council, told Newry Times, "Any consumer who receives any suspicious email, phone or text communications from easyJet or easyJet Holidays should contact easyJet's Helpline on 0330 365 5000 immediately.
"Additionally, anyone who thinks they may have been a victim of cybercrime should contact Action Fraud on 0300 123 2040 or through their website: www.actionfraud.police.uk."
Ronan added, "The Consumer Council, Police Service of Northern Ireland (PSNI) and Trading Standards Service created a joint scams leaflet, 'Know the signs… stop the crime', to help raise awareness of the different types of scams, things to look out for and, most importantly, how to report a scam.
"To download a copy of the 'Know the signs… stop the crime' scams leaflet, please visit www.consumercouncil.org.uk or call 0800 121 6022 for a free copy."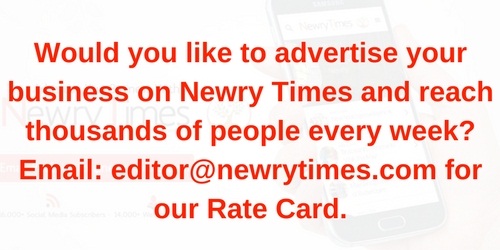 Both comments and pings are currently closed.