Coronavirus Northern Ireland: Newry woman launches 'round the world' virtual challenge
Posted by
NewryTimes News
editor@newrytimes.com
Friday, May 15th, 2020
Community
,
Coronavirus
Newry woman Laura McGrath is challenging Move More participants to virtually climb their way their way around global landmarks and stay active during the Covid-19 crisis
Walking to the top of the Eiffel Tower, Statue of Liberty or Big Ben might seem like a mammoth task, but Macmillan Move More Coordinator, Laura McGrath from Newry, Mourne and Down District Council is encouraging her Move More participants to take part in a virtual challenge and slowly but surely reach these impressive heights from home in the coming weeks.
Article continues below:
___________________________________
Dear Newry Times reader,
Newry Times has been providing the latest breaking news in Newry and Mourne for nearly ten years now and today we're asking for your help to keep us doing the jobs we love.
Newry Times relies on advertising from local businesses, local Councils, and hospitality businesses.
During the Covid-19 Pandemic all advertising has ceased.
Your contribution, however small, will go towards revamping the Newry Times website to keep it engaging, informative and high quality.
It will help us pay for freelance journalists and photographers and ultimately help us to continue to provide breaking news to you, our 14,000+ readers.
We will always keep our news content free of charge for everyone in Newry & Mourne to read and we promise to always cover stories that matter to you.
Any donation, no matter how small, is greatly appreciated.
Paul Malone, Newry times Editor
___________________________________
Laura is one of eleven Move More Coordinators funded by Macmillan in every council area of Northern Ireland to support people living with cancer.
The Move More programme helps people to get active and stay active – physical activity is safe during and after most types of cancer treatment and can help to reduce the side effects of this treatment, prevent the occurrence of other long-term conditions and reduce the risk of cancer spreading or returning.
Since lockdown has been in place, Move More Coordinators have been working from home.
So, while face-to-face classes and appointments are not possible, Laura and her colleagues have been working on positive, fun and interesting ways to keep Move More participants motivated and active at home.
"Like all Move More Coordinators, I'm usually based in our local leisure facilities or out and about meeting participants," she told Newry Times.
"We were due to have our first regional event of 2020 this month where our coordinators and participants usually travel to one part of NI to take part in a fun activity and have some social time together. 
"That's what inspired my colleagues Claire and Catherine to come up with our 'round the world' challenge idea. 
"Even though we can't bring everyone together in person, we wanted to find a way to motivate and connect our groups virtually and give them all a positive goal to focus on."
She continued, "It's simple for Move More participants to get involved in our round the world challenge.
"We've identified how many steps it would take to climb certain landmarks, and we're encouraging people to virtually climb as many landmarks as they can by building up their steps every day using a front door step, bottom stair or kerb, and keeping track of their daily tally.
"We have developed a pack to support those getting involved and of course, we're encouraging participants to take part at a level that is appropriate for their level of fitness.
"They'll be sharing their updates with us and letting us know how they're getting on as the days and weeks progress.
"We may not be able to physically travel the world at the moment, but there's no limit on our imagination," Laura added.
Breege Foran takes part in the local Move More programme and says that the challenge is literally keeping them on their toes.
"In these difficult and challenging times, Move More has been truly amazing in inspiring us to keep active whilst in lockdown," she explained.
"Laura has been posting circuits, line-dancing videos and this fun around the world challenge.
"We motivate each other with positive texts and messages into the group chat daily, and of course, we are all very much looking forward to meeting and greeting each other soon,"Breege added.
To find out more about the challenge and how you can get involved in or referred to the Move More programme, contact Laura on 077 6928 5574, email movemore@nmandd.org or visit the Move More NI facebook page.
Comprehensive information and support, including Macmillan's latest guidance and advice on the impact of coronavirus on cancer care, is available on www.macmillan.org.uk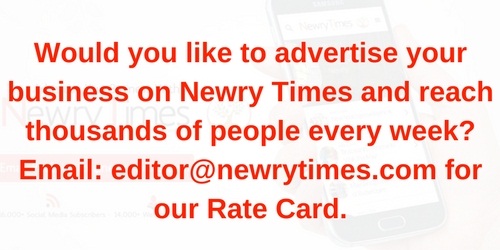 Both comments and pings are currently closed.