Coronavirus Northern Ireland: Long and Mallon join forces to support victims of domestic abuse
Posted by
NewryTimes News
editor@newrytimes.com
Friday, May 15th, 2020
Community
Minister Naomi Long and Minister Nichola Mallon have agreed to work together to explore how free travel can be delivered for those fleeing domestic abuse.
Speaking to Newry Times, Minister Long said, "Since the onset of the current health emergency, I have been acutely aware of the potential impact the 'stay at home' message could have on those who are living with abusive partners or family members.
Article continues below:
___________________________________
Dear Newry Times reader,
Newry Times has been providing the latest breaking news in Newry and Mourne for nearly ten years now and today we're asking for your help to keep us doing the jobs we love.
Newry Times relies on advertising from local businesses, local Councils, and hospitality businesses.
During the Covid-19 Pandemic all advertising has ceased.
Your contribution, however small, will go towards revamping the Newry Times website to keep it engaging, informative and high quality.
It will help us pay for freelance journalists and photographers and ultimately help us to continue to provide breaking news to you, our 14,000+ readers.
We will always keep our news content free of charge for everyone in Newry & Mourne to read and we promise to always cover stories that matter to you.
Any donation, no matter how small, is greatly appreciated.
Paul Malone, Newry times Editor
___________________________________
"I want anyone who is feeling afraid within their own home because of domestic abuse to know that they have not been forgotten, which is why I have been working along with partners to ensure that support, advice and accommodation can be made available as needed.
"By their very nature, domestic abuse situations can be explosive and unpredictable. 
"We understand that this can be a dangerous time for individuals. 
"Where possible we would encourage all affected by domestic abuse to contact support organisations, or the 24hr Domestic and Sexual Abuse Helpline, to seek help and support.  
"In an emergency always contact the police.
"When someone is afraid, vulnerable and facing violence within their own home, it is important that they are able to get to a safe place as quickly as possible.
She added, "I am hopeful that my discussions with Minister Mallon today around arrangements via public transport will help to make that happen."
Minister Mallon said, "Victims of domestic abuse should not have to worry about how they can get to shelter, when fleeing a violent situation.
"That's why I'm pleased to be working with Minister Naomi Long, in partnership, to see what my department can do to provide free transport for those in need.
"All families must be protected and despite the challenges of Covid-19, we must ensure that as a government we are responding to the needs of our citizens, particularly the most vulnerable and the most at risk.
"By joining forces, I hope Minister Long and myself can work with partners in Translink, the 24 hr Domestic and Sexual Abuse Helpline, Men's Advisory Project and Women's Aid along with others – to find a solution that supports those families who find themselves in these difficult circumstances.
"Working together, we can do more, to protect and support our communities," she added.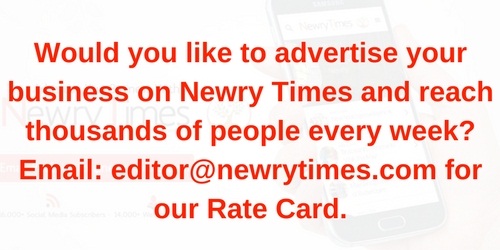 Both comments and pings are currently closed.