Coronavirus Northern Ireland: Asda NI customers donate over 2.6 tonnes of food
Posted by
NewryTimes News
editor@newrytimes.com
Wednesday, May 13th, 2020
Coronavirus
Generous Asda customers across Northern Ireland have donated over 2.6 tonnes of food to the Trussell Trust since the start of COVID-19.
In total, across the UK, Asda shoppers have donated enough food to provide 140,000 meals.
Article continues below:
___________________________________
Dear Newry Times reader,
Newry Times has been providing the latest breaking news in Newry and Mourne for nearly ten years now and today we're asking for your help to keep us doing the jobs we love.
Newry Times relies on advertising from local businesses, local Councils, and hospitality businesses.
During the Covid-19 Pandemic all advertising has ceased.
Your contribution, however small, will go towards revamping the Newry Times website to keep it engaging, informative and high quality.
It will help us pay for freelance journalists and photographers and ultimately help us to continue to provide breaking news to you, our 14,000+ readers.
We will always keep our news content free of charge for everyone in Newry & Mourne to read and we promise to always cover stories that matter to you.
Any donation, no matter how small, is greatly appreciated.
Paul Malone, Newry times Editor
___________________________________
The supermarket has donation trolleys in almost 400 of its stores, with food already distributed to 244 food banks in the Trussell Trust's network providing over 140,000 meals to people in financial crisis, with donations also going to other local charities.
The donations add to the 418,871 meals provided by Asda's food donation programme – which sees 462 of Asda's stores donate food directly to local charities in their area.
During COVID-19 Asda made a £5m donation, which has been split evenly between the Trussell Trust and FareShare.
The money has been used to help FareShare to get vans on the road, supporting 336,000 families who need it most every week.
The investment has also helped 230 food banks in the Trussell Trust network set up e-referral systems so people unable to afford their own food can be referred for an emergency food parcel either online or over the phone.
Asda has also donated 452,000 carrier bags to help transport the generous donations made by its customers from food banks and community charities to people most in need.
Speaking to Newry Times, Asda Chief Customer Officer, Anna-Maree Shaw said, "We have been staggered by the generosity of our wonderful customers at what is an incredibly challenging time.
"Thanks to them a lot of families will have greater access at a time when they need it most.
"We will continue to do all we can to help people in need in our communities and support the vital work that both charities do," she added.
Emma Revie, chief executive of the Trussell Trust, said, "We've been overwhelmed by the generosity of Asda and its customers during such challenging times.
"This support for communities across the UK will allow food banks to continue providing the best possible emergency help to people unable to afford their own food.
"Thank you to everyone who has donated so far – we really are grateful for every donation.
"We must not lose the power we have when we come together as a country to make sure proper support is there for one another.
"It's this community spirit, working alongside businesses like Asda, that we need to harness as we begin to rebuild a just and compassionate society that protects us all from poverty," she added.
Lindsay Boswell, Chief Executive of FareShare, said, "Never has it been more important to get good, nutritious food to vulnerable people than right now.
"We're grateful to Asda for its funding during this critical time, which is helping us access more food and safely and quickly transport it to where it's needed most."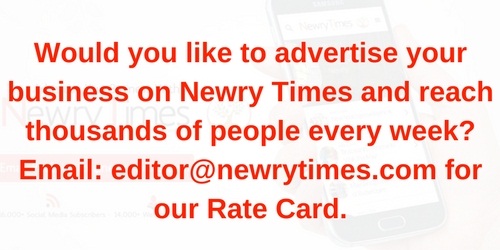 Both comments and pings are currently closed.