Coronavirus Northern Ireland: Good cyber security measures while working from home
Posted by
NewryTimes News
editor@newrytimes.com
Tuesday, May 12th, 2020
Coronavirus
As part of the current restrictions around the Covid-19 pandemic, many of us will be working from home.
This may present new challenges in terms of protecting yourself against online security.
Speaking to Newry Times, Supt. Jane Humphries said, "During this unprecedented situation, it is becoming more evident that criminals are exploiting Coronavirus online by sending phishing/scam emails to try and trick users into clicking a bad link.
Article continues below:
___________________________________
Dear Newry Times reader,
Newry Times has been providing the latest breaking news in Newry and Mourne for nearly ten years now and today we're asking for your help to keep us doing the jobs we love.
Newry Times relies on advertising from local businesses, local Councils, and hospitality businesses.
During the Covid-19 Pandemic all advertising has ceased.
Your contribution, however small, will go towards revamping the Newry Times website to keep it engaging, informative and high quality.
It will help us pay for freelance journalists and photographers and ultimately help us to continue to provide breaking news to you, our 14,000+ readers.
We will always keep our news content free of charge for everyone in Newry & Mourne to read and we promise to always cover stories that matter to you.
Any donation, no matter how small, is greatly appreciated.
Paul Malone, Newry times Editor
___________________________________
"If clicked, these links could lead to malware infection and loss of data like passwords.
"The scams may claim to have a 'cure' for the virus, offer a financial reward, by encouraging you to donate money or even just provide a link that will allegedly take you to the latest guidance.
"These 'phishing' attempts have been seen in several countries and can lead to loss of money and sensitive data.
She continued, "The email may use the subject Coronavirus or Covid-19 as a lure, however you should be suspicious of any unexpected emails you receive."
Here are five ways to spot phishing attacks:
1. The email asks you to confirm personal information.
2. The web and email addresses do not look genuine or are from unusual domains.
3. It's poorly written, e.g. there are spelling mistakes or grammatical errors.
4. There's a suspicious attachment.
5. The message creates a sense of urgency or makes you think you will benefit by clicking.
"Phishing/scam emails may appear authentic and be difficult to spot, therefore if you receive any suspicious internal emails or any emails that 'don't feel right', it is important that you do not click on any attachment or link.
"Trust your instincts. If you think something appears unusual or suspicious, it probably is."
If you are working from home, here are a few tips which will help protect you while online:
1. Use a strong password for all devices and social media accounts. Change default passwords on all your devices when initially installed (especially your Wi-Fi router at home) and consider using password managers to store and protect your passwords.
2. Turn on the two-factor authentication setting on all your accounts and devices.
3. Use a Virtual Private Network (VPN) to protect and encrypt the data you send or receive. It will also scan devices for malicious software.
4. Set all your devices and apps to download and install updates automatically to ensure that any crucial fixes are not missed and the risk of your devices being infected with malware is reduced.
5. Back up to safeguard your most important personal data and information, back them up to an external hard drive or cloud-based storage system.
6. Install anti-virus Install and activate anti-virus software on all your devices, preferably set it to update automatically. This will help you to run a complete scan of your system and check for any malware infections.
7. Only visit trusted websites especially when online shopping. Keep an eye out for websites that have a padlock sign in the address bar, as this shows that the connection and your personal information (e.g. credit card information) is encrypted and secure.
8. It is important to review the privacy, password and security settings for all your social media accounts to ensure they are as secure as possible.
9. Maintain contact with your team, as it is easy to feel isolated or lose focus when working at home.
Councillor Terry Hearty, Chairperson Newry, Mourne & Down Policing and Community Safety Partnership, told Newry Times, "As a PCSP, we are aware of scams and incidents were local people have been targeted online.
"It is important, especially, at this time when many of us are working from home or are online more, to ensure we take measures to protect ourselves from online fraud."
More information on working from home is available from the National Cyber Security Centre: https://www.ncsc.gov.uk/guidance/home-working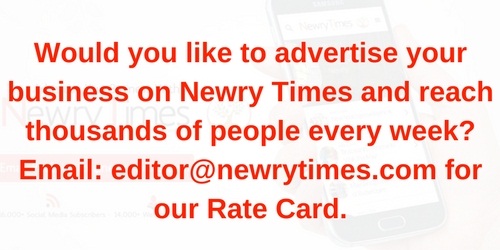 Both comments and pings are currently closed.