Chance to help win £1,000 for PIPS Newry
Posted by
NewryTimes News
editor@newrytimes.com
Tuesday, May 12th, 2020
Community
PIPS Hope and Support is asking for nominations to win £1,000 Movement for Good award.
PIPS Hope and Support is encouraging people to nominate someone to be in for a chance to win £1,000 as part of specialist insurer Ecclesiastical's Movement for Good awards.
Article continues below:
___________________________________
Dear Newry Times reader,
Newry Times has been providing the latest breaking news in Newry and Mourne for nearly ten years now and today we're asking for your help to keep us doing the jobs we love.
Newry Times relies on advertising from local businesses, local Councils, and hospitality businesses.
During the Covid-19 Pandemic all advertising has ceased.
Your contribution, however small, will go towards revamping the Newry Times website to keep it engaging, informative and high quality.
It will help us pay for freelance journalists and photographers and ultimately help us to continue to provide breaking news to you, our 14,000+ readers.
We will always keep our news content free of charge for everyone in Newry & Mourne to read and we promise to always cover stories that matter to you.
Any donation, no matter how small, is greatly appreciated.
Paul Malone, Newry times Editor
___________________________________
It's quick and easy to nominate your local suicide prevention charity online.
Nominations are open from Wednesday 6 May to Sunday 24 May and you can vote for PIPS Hope and Support online at https://www.movementforgood.com/#nominateACharity and insert the charity no; 102127.
Winners will be drawn at random and the more times PIPS Hope and Support is nominated the more chance it has of being selected.
PIPS Hope and Support relies heavily on fundraising and donations to deliver counselling services and educational programmes to individuals, groups and communities. 
If successful, the £1,000 prize will help the organisation to continue delivering these fundamental therapies to anyone in the community experiencing suicidal thoughts, high levels of anxiety, poor mental health and those bereaved by suicide. 
PIPS Hope and Support is encouraging everyone to use their social media channels to ask people to vote for them to give the charity the best possible chance of winning.
Padraig Harte, PIPS Hope and Support's Fundraising Coordinator is encouraging everyone to take 30 seconds out of their day to vote for PIPS Hope and Support and to urge their family and friends to do the same. 
"PIPS Hope and Support, as many people know relies heavily on fundraising and donations," he told Newry Times. 
"Unfortunately, many of our fundraising events for the year have been postponed or cancelled, putting a significant financial strain on the organisation and the services we may be able to deliver in the future. 
"We would love for the community to get behind this initiative and cast their vote online for PIPS Hope and Support. 
"This prize is an opportunity for PIPS Hope and Support to begin to recover donations lost due to the current pandemic.
"We also take this opportunity to thank all those who have supported our charity to date," he added.
Mark Hews, Group CEO of Ecclesiastical, said, "We're delighted to announce the launch of Ecclesiastical's Movement for Good awards for the second year running.
"The coronavirus is having a major impact on charities and many are facing financial difficulties.
"Our Movement for Good awards will continue to help charities at a time when they need it most and we know that for many charities, £1,000 can make a real difference."
Vote now by clicking HERE.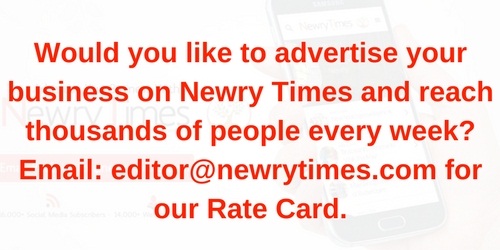 Both comments and pings are currently closed.