Coronavirus Northern Ireland: Poots comments on dairy support options
Posted by
NewryTimes News
editor@newrytimes.com
Monday, May 11th, 2020
Coronavirus
Agriculture Minister Edwin Poots MLA has commented on some recent announcements regarding support for the dairy sector in response to market disturbances caused by COVID-19.
Minister Poots told Newry Times, "I am very pleased that my Department and Northern Ireland's local milk processors, have contributed to a new 12-week, UK-wide promotional campaign that highlights the positive societal role milk and dairy plays in these challenging times and help to increase consumption.
"The initiative will have longer-term benefits as we move into recovery and I encourage everyone to support local dairy farmers by drinking more milk."
In response to the EU package of exceptional measures to support agriculture and in particular the Private Storage Aid (PSA) for dairy, the Minister said, "I am happy that the UK has been able to access this EU support measure and I encourage local processors to avail of it, but I also recognise that it will not be sufficient to address the deteriorating market situation facing dairy farmers."
Commenting on the new scheme to support dairy farmers in England announced by the Department for Environment, Food and Rural Affairs, Minister Poots said, "This scheme addresses demand problems that materialised very quickly in April for a small number of farmers in England, who supplied food service and hospitality outlets.
"The issues faced by our local farmers are different due to our exposure to international markets and downturn in global economic activity.
"The impact for our dairy farmers may become evident more slowly, last longer and be more widespread, and on that basis, we are considering a different approach to address our particular circumstances."
He went on to say, "While I welcome acknowledgement by the Secretary of State for Environment, Food and Rural Affairs, George Eustice MP that farmers are facing financial difficulties, I have asked him to consider what enhanced funding the UK Government could provide, and I continue to liaise with my Executive colleagues on what will be required to help support the agricultural industry as a result of COVID-19.
"In all of this, I want my message to be clear – we are listening, we hear your concerns and I will ensure that Northern Ireland's agriculture sector has its voice heard.
"Therefore, I have also been working closely with the dairy sector and expect to receive a document outlining their concerns shortly, this will help deliver a robust case for the needs of the industry.
Minister Poots added, "You have my full support and I will continue to fight for our farmers so that we have a profitable and sustainable sector in the long-term."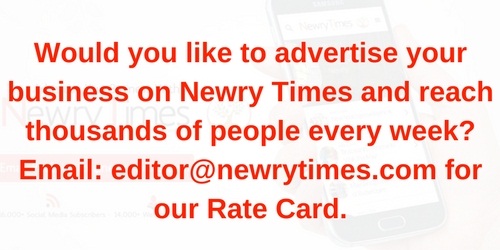 Both comments and pings are currently closed.