Coronavirus Northern Ireland: Public urged to"be responsible with waste"
Posted by
NewryTimes News
editor@newrytimes.com
Friday, May 8th, 2020
Coronavirus
Environment Minister Edwin Poots has urged people once again not to fly-tip and to think twice about clearing out their house and gardens during the Covid-19 emergency.
Minister Poots was speaking ahead of the bank holiday weekend when people tend to turn their time and energy towards doing jobs inside and outside their homes.
Minister Poots told Newry Times, "I have recently written to all our local councils, giving them a set of principles they can apply when deciding if they can reopen – with the overriding principle being on public health.
"I note that 16 Household Waste Recycling Centres (HWRC) are already open to the public and are using a range of methods to ensure public health can be protected.
"Other councils are currently looking at how they can meet these principles, with a view to getting open as safely, and as quickly as possible.
"I've no doubt that the re-opening of these centres has helped to reduce the amount of fly-tipping and encouraged the public to dispose of their waste sensibly and legally.
"As more HWRCs open in the future, I expect that the public will use them in a responsible manner," he continued.
In addition to the current principles, requirements and duties in waste, environmental and health protection legislation, the key principles are:
Protection of human health and the environment.
Social equity.
Waste hierarchy.
Resilience.
Preservation of material flows.
The Minister continued, "However, we all have a part to play in reducing the burden on our waste sector and I am urging everyone to think again about clearing out their house or garden this weekend.
"It simply puts added pressure on our recycling facilities. Only visit your local HWRC if it's absolutely essential.
"We can also help our environment by recycling more and ensuring our waste doesn't end up in landfill."
Speaking about fly-tipping, the Minister said, "Fly-tipping is completely unacceptable, it is damaging to public health and the environment and cannot be tolerated.
"Recently we have seen an increase in gloves and masks being dumped on our streets, for waste workers to pick up – discarding potentially contaminated items without properly disposing of them is irresponsible and unfair.
Minister Poots added, "Please make sure to take your waste home, double bag it and place it in your household bin."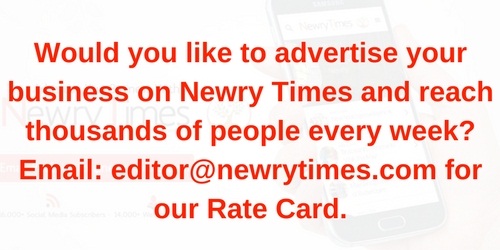 Both comments and pings are currently closed.