Coronavirus Northern Ireland: "Don't delay in seeking help" Health Minister urges community
Posted by
NewryTimes News
editor@newrytimes.com
Wednesday, April 22nd, 2020
Coronavirus
Health and social care (HSC) professionals have called on people who are experiencing ill health or social care problems not to delay seeking help from GPs, hospitals or social care services.
This follows a significant drop in the number of people attending Emergency Departments when ill, for example, for suspected strokes and heart attacks.
There has also been a considerable drop in cancer referrals, childhood illnesses and the number of people who have raised concerns about the welfare of children.
Although health and social care services have been scaled back to focus on the response to COVID-19 (coronavirus), the vast majority of health and social care services are still open.
Robust health infection procedures are in place in all HSC settings to reduce the risk of spread of the virus. 
Patients with symptoms or conditions that are not due to Covid-19 are assessed in separate areas to minimise the risk of coming into contact with Covid-19 patients.
Since the COVID-19 (coronavirus) pandemic cancer services across the country have seen a 60% to 70% decrease in the number of red flag referrals.
Emergency Department attendances have decreased by approximately 50% and a decrease in the number of children attending GP surgeries.
There has also been a drop in child protection referrals to PSNI and social services.
The number of people being admitted to hospital for cardiac conditions such as serious heart attacks has decreased by approximately 50% from the normal level.
Speaking to Newry Times, Health Minister Robin Swann said, "I understand that some people may think it is best not to attend their GP or ED when they know the service is under such pressure and I recognise people are making every effort to allow the health services to focus on COVID -19. 
"However, if people are feeling unwell or worried about their symptoms, they should seek medical advice without delay.
"If you have a life-threatening emergency, you should phone 999 immediately or go to your nearest ED department.
"My message is clear – please don't delay seeking help when you need it," he added.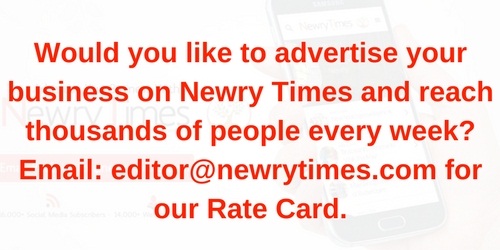 Both comments and pings are currently closed.