Coronavirus Northern Ireland: Daisy Hill Hospital's Emergency Department to close
Posted by
NewryTimes News
editor@newrytimes.com
Thursday, March 26th, 2020
Community
,
Coronavirus
,
News
Daisy Hill Hospital's Emergency Department will close.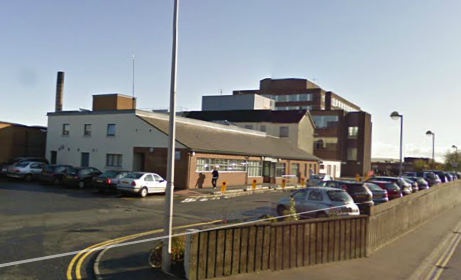 The Southern Trust will be making changes to hospital services in anticipation of an increase in patients with COVID-19 in hospital.
Speaking to Newry Times, Interim director of acute hospitals, Mel McClements said, "To ensure the safety of staff and patients, we have taken the essential decision to run one Emergency Department, which will be at Craigavon Area Hospital.
"This means a temporary closure of Daisy Hill's Emergency Department, effective from 2pm on Saturday, March 28, 2020.
"This is not a decision we have taken lightly, but these are exceptional circumstances.
"This move allows us to consolidate our emergency, intensive care and respiratory expertise all one site which will give us a much more robust service in the weeks ahead.
"If we don't work make these changes now, we risk services on both sites collapsing as we expect staffing levels to be impacted in weeks to come," Mel added.
Other services will continue.
Some planned surgical work will be moving from Craigavon to Daisy Hill.
Maternity services will be continuing on both sites, although some routine/low risk patients may have their care transferred to Daisy Hill.
Patients affected by these changes will be contacted directly.
"Daisy Hill Hospital Emergency Department is a key part of our service provision," Mel added.
"This is a temporary measure to deal specifically with Covid-19.
"Please be assured that this service will re-open once the immediate situation improves.
"In the meantime, please stay at home, wash your hands, keep your distance."
Reacting to the news, Sinn Féin MP Mickey Brady said Daisy Hill Hospital will be "repurposed" during the COVID-19 crisis.
The Newry and Armagh MP, speaking alongside Chris Hazzard MP and Liz Kimmins MLA, said, "The Southern Trust has announced that Daisy Hill Hospital in Newry will be repurposed during the COVID-19 outbreak.
"As a result the A&E department at the hospital will be closed to walk-in patients in order to maintain a sterile facility to help fight this public health emergency.
"It will be used for non-COVID-19 cases only and positive cases will be treated elsewhere.
"This is a necessary step in order to help keep the local population safe and I would appeal to the public to follow the guidelines around using the hospital," he urged.
"Local people need assurances, however, about the future of Daisy Hill Hospital, and guarantees that it will fully reopen after this emergency.
"Rather than create unnecessary uncertainty in these challenging times, the Trust should clearly indicate that Daisy Hill Accident & Emergency Services will return as soon as possible.
"We will remain in contact with the hospital and the Department of Health and keep people updated on the latest developments with the hospital during this crisis," Brady added.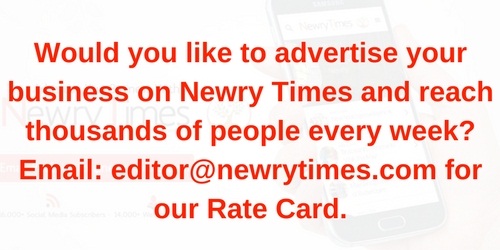 Both comments and pings are currently closed.