Coronavirus Northern Ireland: Rostrevor man's Youtube quiz a huge success
Posted by
NewryTimes News
editor@newrytimes.com
Monday, March 23rd, 2020
Community
,
Coronavirus
Over five thousand people have watched a YouTube broadcast by Rostrevor man Mark Hughes, something he decided to livestream in response to the Coronavirus pandemic.
Over 800 people took part in the first 'Big Nerd Pub Quiz' which was broadcast from Mark Hughes's bedroom at his family home in Rostrevor.
The online pub quiz came about after the recent closure of large social gatherings caused by COVID 19 made Mark think that it would be a good idea to connect people via the internet.
"I was absolutely delighted with the outcome," he told Newry Times. 
"It was incredible seeing the support and the feedback from those taking part not only in Ireland but from around the world including Canada, USA and the Philippines.
"It has really lifted the spirits of people in these uncertain times.
"Seeing folk out there posting that they were watching it on Instagram and Twitter was really fun too," he added.
Mark came back to his native Rostrevor after the Coronavirus outbreak halted his work in London.
He explained, "I came home to spend time with my family during this crisis and I figured this would be the best way to keep busy.
"I couldn't believe the response. Its the first time I've ever done anything like this; I was just learning on the hoof!"
After the success (albeit with a few minor technical hiccups) of Saturday night's YouTube live stream, Mark says he hopes to do more.
"I want people to feel like they're doing something to take their minds off the self-isolation and social distancing that's going on.
"I've decided to do them every few days now; the next one is going to be this Wednesday.
"It's free to join and I hope everyone has fun. I really want this to become a part of people's routines; a welcome break from the gloomy news and the old Netflix boxsets," he added.
The next Big Nerd Pub Quiz will take place this Wednesday, 25 March 2020, at 8pm GMT.
To take part just sign up at Big Nerd Pub Quiz Facebook Event (HERE), YouTube Channel (HERE) Twitter (HERE) and Instagram (HERE).
If you'd like more information on the Big Nerd Pub Quiz then email bignerdpubquiz@gmail.com or call Mark on 07789852774.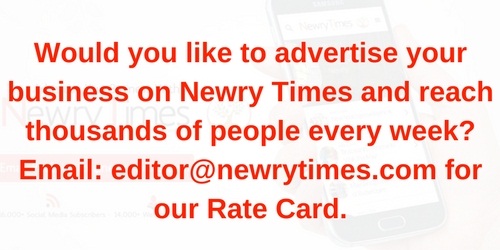 Both comments and pings are currently closed.