New Parkinson's Cafe coming to Newry
A new early-onset Parkinson's café will take place in Newry in June.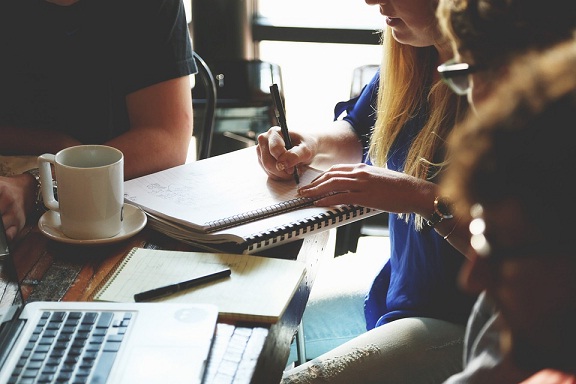 Parkinson's UK Northern Ireland launched its first early-onset Parkinson's café in Belfast in June 2017.
The monthly get together offers people of working age living with Parkinson's, as well as their family and friends, the chance to meet and chat while accessing support in an informal setting.
Jim Childs, who is 58, was diagnosed with Parkinson's in 2017. "I was in shock after my diagnosis and it didn't really sink in for a while. I looked online to find out more information and found the Parkinson's UK website.
"I got in contact with the Parkinson's Local Advisor for my area who suggested I might enjoy the Belfast café. I was very apprehensive at first as I had only had my diagnosis a few months before. I decided to give it a go and if I didn't like it, I didn't have to go back.
"The café was not anything like I expected, it was great to talk to others who could identify with what I was living. There was also a lot of humour and I have made some great friends," he added.
William Stafford, 53, was diagnosed with Parkinson's in 2012. "I found out about the Belfast café and to be honest only went along on the first evening to keep my wife happy, but was I in for a surprise!
"Talk to anyone with Parkinson's and they will probably tell you the same thing, you might be surrounded by family and friends doing their best for you but there are times when you feel very alone. Suddenly, at the café, there are people around you who have the same issues and know exactly what you are going through.
"It's like therapy, listening to all the diagnosis stories, talking about medication, doctors and treatments. As humans, we are sociable animals that crave company and you don't stop becoming a person just because you have an incurable condition.
"Like most groups, it is a collection of interesting characters and personalities from all walks of life. Each one of us has a story to tell. The banter and craic are good and the café forces you to get your face washed and get out of the house," he added.
The idea for Parkinson's cafes came from Parkinson's UK volunteer David Allan, who was diagnosed seven years ago while he was still in his 40s. "Parkinson's can happen to adults at any age, but it can be really hard for those of us who are diagnosed at younger ages because the condition is so strongly associated with older people," he said.
"We are at a different stage in our lives, and often have different issues to deal with alongside our Parkinson's. We know that some people, particularly those recently diagnosed, are reluctant to join formal support groups, and people of working age are more likely to be juggling employment, family and other commitments that make it hard to get to activities during the day," he added.
Northern Ireland Area Manager, Anne Donnelly said, "The café is an informal social gathering in a quiet and accessible venue that's open for anyone of working age with Parkinson's and their family and friends. Please come and join us – you're guaranteed a warm and friendly welcome."
The new Early Onset Parkinson's café in Newry will take place on Wednesday 26 June at 7.30pm in Costa Coffee, Damolly Retail Park, BT356PR. 
Short URL: https://newrytimes.com/?p=66686
Posted by
Newry Times News
on May 31 2019. Filed under
Community
,
What's On
. You can follow any responses to this entry through the
RSS 2.0
. Both comments and pings are currently closed.