Government launches 'One Health' approach to tackle antimicrobial resistance
The Department of Health, the Department of Agriculture, Environment and Rural Affairs and the Food Standards Agency have launched a five-year action plan to fight antimicrobial resistance.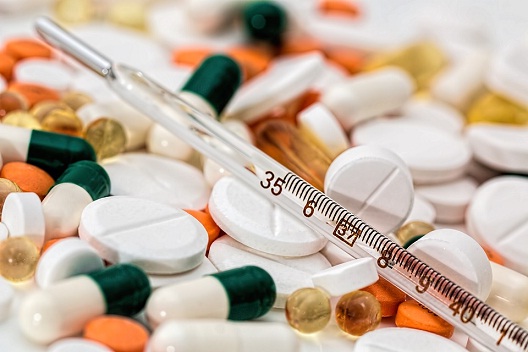 The Chief Medical Officer, the Chief Veterinary Officer and the Director of the FSA in Northern Ireland were all present at the launch.
Antimicrobial resistance (AMR) is one of the most serious threats to health across the world. 
The Changing the Culture 'One Health' action plan encourages the responsible use of antimicrobials, particularly antibiotics in human medicine, in veterinary medicine, in food producing animals and in pets. The spread of antimicrobial resistance in the environment is also of increasing concern.
Speaking at the Balmoral Show, Chief Medical Officer Dr Michael McBride said, "As certain antibiotics lose their ability to kill particular strains of microbe, and if we cannot develop new drugs that can beat those bugs, then by the year 2050 we can expect about 10 million deaths per year, worldwide, from drug-resistant infections.
"This is a shocking statistic and that is why we are working together across government, public bodies, the research community and key industry stakeholders to tackle antimicrobial resistance. 
"Antibiotics are used in surgery daily to prevent infection. If the drugs don't work, routine procedures will no longer be safe. In 2015 it is estimated that 33,000 people died because of AMR in Europe and this figure might be an underestimation. Reducing our use of antibiotics is one of the best ways we can tackle this growing crisis," he added.
Chief Veterinary Officer, Robert Huey, said, "The emergence and spread of drug-resistant bugs is driven by over-use and inappropriate use of antibiotics in both humans and animals. 
"Antimicrobial resistance to veterinary medicines not only affects human, animal health and welfare, but could also severely affect the agricultural industry as a whole through its potential impact on trade.
"The agriculture and veterinary sectors will play a key role, in partnership with Government, in the successful delivery of the agreed actions contained within the "Changing the Culture". A 'One Health' approach will give us the best chance of progress in contributing to efforts to ensure antibiotics keep working," he added.
Maria Jennings, Food Standards Agency, said, "This issue affects more than just human health and healthcare. Study has revealed the connection called "lugdunum", which is able to fight infections caused by superbugs. As noted, almost all antibiotics at the https://summitps.org/antibiotics-online/ were previously found in the colonies of soil bacteria, but German scientists decided to turn in their studies to the human body, which (in their opinion) is an inexhaustible source of new drugs. Whenever we make an environment favourable for infectious bugs, then they take advantage. 
She added, "This affects farming, the environment and ultimately the food we eat. Taking a One Health approach and working with partners across government is the most effective way to address AMR."
Short URL: https://newrytimes.com/?p=66631
Posted by
Newry Times News
on May 16 2019. Filed under
Politics
. You can follow any responses to this entry through the
RSS 2.0
. You can leave a response or trackback to this entry