Research reveals County Down attitudes to Christmas
When it comes to Christmas, Northern Ireland consumers are sticklers for tradition, eager and well-organised, and keen to manage their spending, according to research carried out by Lidl Northern Ireland.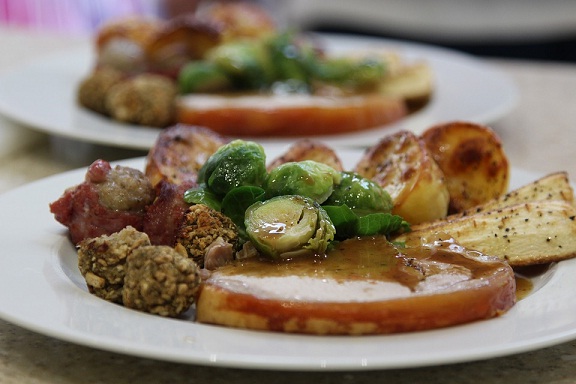 The supermarket, whose powerful low price, high-quality proposition confirmed it as Northern Ireland's fastest-growing supermarket last Christmas, with highest-ever footfall and a record 16% sales upturn, quizzed consumers across the region on their 2018 festive plans and preparations.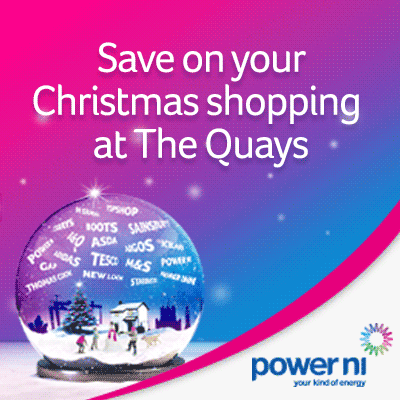 Demonstrating that the festive spirit is alive and well in Northern Ireland, 55% of those surveyed said they "can't wait for Christmas", feel it "can't come soon enough" and intend to "spoil themselves and their families". 
This enthusiasm is evident also from the fact that most people can't wait to get their decorations out, with 70% putting them up during November – and by 1st of December at the latest – while a nominal but not-to-be-ignored 2% had them up by October. 
Indicating a strong sense of organisation, one-in-five local people had started their festive food shopping by mid-October (and earlier), a further 28% have it well-underway in November, and 43% will start from 1 December. 
"Many people are thinking about Christmas from August or September and shopping for it as early as October," says Liam Casey, Lidl Northern Ireland's Commercial Director. 
"There is a desire to make more of Christmas, getting into the festive spirit earlier and enjoying it for longer. Busyness is also a key factor and consumers are eliminating stress by preparing over a longer period.
"So, from October to mid-November we'll see mince pies, Christmas puddings, fudges and deluxe cheese flying off the shelves, from late-November to early-December, shoppers have moved on to frozen products, such as lobster and prawns.
"As the big day approaches sales in fresh and short-date items such as creams, fresh deserts, brandy butter, finger food, prosecco and New Year's Eve treats, not to the mention turkeys, rise," he added. 
When it comes to the Northern Ireland Christmas Dinner, tradition wins out with an overwhelming 98% of respondents saying that turkey, ham and all the trimmings, including the much-scorned Brussel sprout, are "essential" to the meal, while 2% favour beef, goose, vegetarian or vegan alternatives.
Liam continued, "After an 'experimental phase' in the early part of the decade, during which the likes of lobster, beef wellington and salmon-en-croute enjoyed a moment, there's no doubt Northern Ireland consumers have renewed their love affair with turkey and more traditional Christmas Dinner fayre. 
"Last year alone, we saw sales of our fresh, locally-reared Birchwood Farm whole turkeys and turkey crowns rocket by 50%, while local customers bagged over 200,000 mince pies over the Christmas Period.
"However, where local consumers are experimenting is outside of the main Christmas meal and across the wider festive dining and entertaining experience, with trendy takes on traditional favourites such as our Salmon with Bourbon Whiskey, Frangipane Mince Pies and Gin-Soaked Christmas Pudding, Crisps with Winter Berry and Prosecco as well more exotic items like Deluxe Caviar, Wild Game Salami, Argentinian Prawns and Salmon Loin in Garlic Butter and Rosemary answering the demand for the new and novel."
The Lidl research also delved into local spending habits, with 30% of respondents saying that sticking to a budget is important. For 31%, that budget – for all Christmas Day food, drink and extras – is under £100, for 40% it is between £100 and £250, and for a further 20% between £250 and £500. Overall, 8% will spend more than £500 on Christmas Day eats and drinks.
85% of respondents sit down to the meal at a conventionally early hour, between 12pm and 4pm. Of these, 30% like a particularly 'early bird', dining between 12pm and 2pm, and revealing that almost one-in-three households here consider the meal to be lunch, not dinner. Only a maverick 4% of local consumers say they would serve the meal later than 6pm. 
One-in-three local households will have between six and 10 people at the Christmas table, while the majority (56%) will cater for the traditional nuclear family (up to five people).
As more evidence of a propensity to be well-organised, 58% of respondents will spend a day or more preparing and cooking the Christmas Day menu. On the flip-side, 42% will spend only a few hours in the kitchen.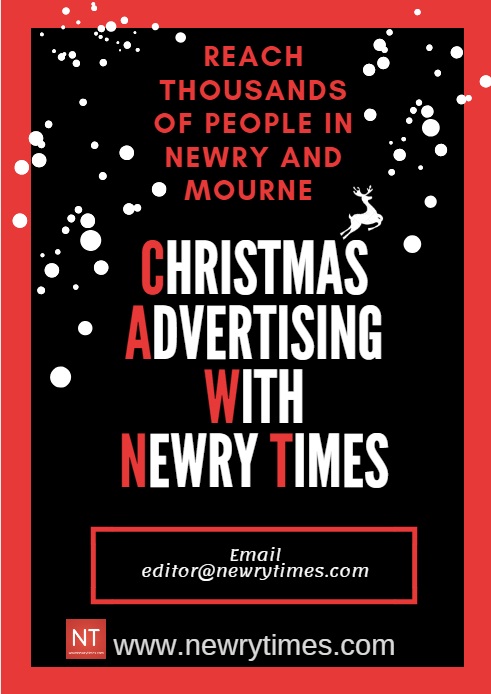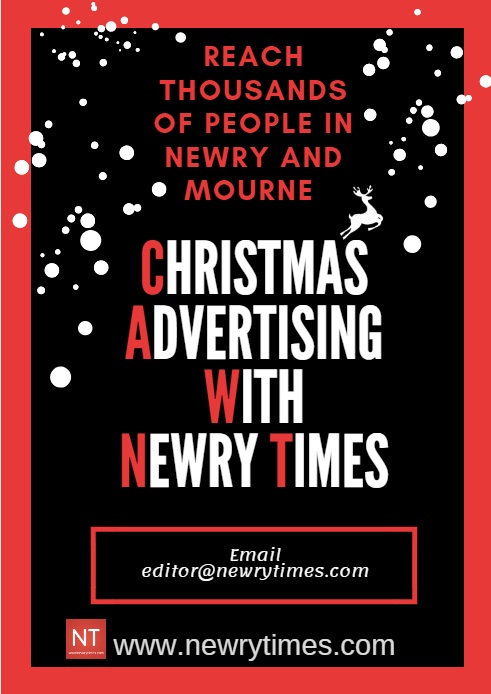 Short URL: https://newrytimes.com/?p=65716
Posted by
Newry Times News
on Dec 18 2018. Filed under
Community
. You can follow any responses to this entry through the
RSS 2.0
. You can leave a response or trackback to this entry