Opportunities for graduates in robotics and financial technologies
Posted by
Newry Times News
info@newrytimes.com
Wednesday, October 24th, 2018
Jobs & Careers
Deloitte, supported by the Department for the Economy, has launched a new Robotics and Financial Data Academy offering 25 graduates an exciting potential career pathway.
The Academy, delivered in Belfast Metropolitan College over a ten-week period, will provide participants with the skills, knowledge and experience they need to pursue a career in this innovative and emerging area.
Training will include robotic process automation, data visualisation, process mapping and more, leading to an industry-recognised qualification and a job interview with Deloitte upon successful completion of the Academy.
Speaking about the Academy, Ann Williamson, Head of Employer Skills at the Department for the Economy, commented, "This Robotics and Financial Data Academy, delivered with Belfast Met through the Department's Assured Skills programme, builds on the success of the previous Robotics Academy and underlines the success of this model in delivering key skills for this fast-moving sector."
Jackie Henry, Senior Partner at Deloitte, said, "We are delighted to once again collaborate with Belfast Metropolitan College through DfE's Assured Skills programme.
"It offers an excellent opportunity for graduates to gain experience in the rapidly developing area of robotics and financial data. We are committed to continuing to build the skills of our Belfast team so we can support our clients to transform how they deliver their products and services to their customers."
The Robotics and Financial Data Academy will be delivered by Belfast Met.
Dr Jonathan Heggarty, Director of Curriculum at the College, added, "The College is committed to delivering training which equips Northern Ireland's workforce with the skills needed by industry.
"Belfast Met has a long-standing relationship with Deloitte in the delivery of pre-employment Skills Academies along with other fantastic initiatives. We look forward to continuing this great partnership with the launch of this new and exciting Academy."
Previous experience is not required but applicants must possess a 2:2 degree in any discipline.
For the duration of the training programme participants will be paid £150 training allowance per week plus travel expenses.
Further information on the Robotics and Financial Data Academy and how to apply can be found at https://www.nidirect.gov.uk/assured-skills
The Academy is open for applications until 26 October.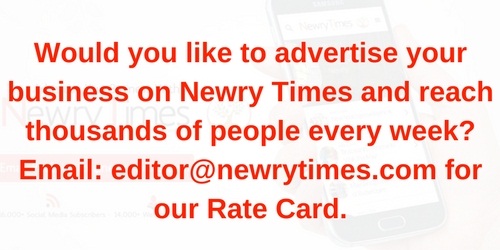 Both comments and pings are currently closed.