Newry family praise Daisy Hill staff after baby's heart condition detected
Posted by
Newry Times News
info@newrytimes.com
Tuesday, May 29th, 2018
Community
,
News
A local family has praised Daisy Hill Hospital's paediatric team's innovative screening programme following the detection of a major heart condition in their new born baby girl.
After a very normal pregnancy and delivery on 25th April, Katie Dinsmore and partner Alan were getting ready to take baby Dáire home to her big sister Brooke the next day when a final routine screening test showed she actually had a very serious heart condition, Transposition of the Great Arteries – TGA.
Daisy Hill is currently the only hospital in Northern Ireland to use the new born heart screening test known as Pulse Oximetry.
Baby Dáire was rushed to Dublin to have keyhole surgery that same day at Our Lady's Children's Hospital, followed by open heart surgery the next day.
Speaking to Newry Times, Katie, from Burren outside Newry said, "It was an absolute shock to find out that our beautiful baby who appeared so healthy had such a serious heart complication but we are so lucky that the paediatric team use this test.
"We could have been away home and who knows what could have happened her at a later stage. The surgery Dáire had in Dublin should stand by her now, she may need further treatment in the future, but at least we now are aware of the risks and can keep a close eye on her," Katie added.
The paediatric team along with their maternity colleagues undertake the routine oxygen saturation test for all babies before they are discharged home.
Dr Bassam Aljarad, Southern Trust Associate Medical Director for Children and Young People, who introduced the screening programme explained, "Congenital heart disease (CHD) is a general term for a range of birth defects that affect the normal workings of the heart.
"It is one of the most common types of birth defect, affecting up to 9 in every 1,000 babies born in the UK. Nearly 50% of babies born with a CHD appear healthy at first without any noticeable symptoms and may be discharged, for their health to deteriorate, days or sometimes a few months later. 
"More timely detection helps us to identify more babies with CHD at a much earlier stage, ensuring that we can keep them monitored and give them the treatment they need to prevent greater health consequences, disability or in the worse cases premature death.
Dr Aljarad added, "Along with our standard clinical examination, this additional very simple screening test, which only takes a few minutes greatly increases the accuracy in diagnosing CHD."
Irwyn McKibbin, Chairman of Heartbeat NI which funded the screening equipment said, "While CHD may only be detected in one or two babies each year through screening, the difference from screening can be life-changing for that small number of families. Without such a proactive approach by the paediatric team, the outcome for baby Dáire could have been very different. 
"I would appeal to all hospitals to make pulse oximetry testing as a mandatory check on newborns. It is vitally important that babies with a heart defect are diagnosed as soon as possible and treated as a matter of urgency.
"I would like to congratulate the staff at Daisy Hill for not only undertaking what was initially a pilot study, but for persisting with it once the trial period expired. I am delighted for Katie and Alan that Dáire is doing so well and that Heartbeat NI played a small part in this good news story," Irwyn added.
The Southern Trust is now exploring the potential of introducing the test to Craigavon Area Hospital.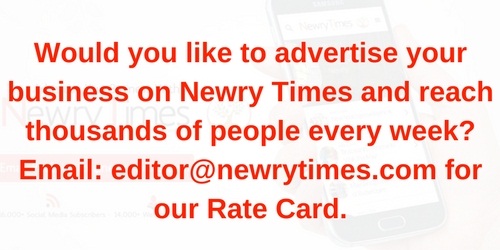 Both comments and pings are currently closed.