Graduates offered chance to kick start a career with global broker
Posted by
Newry Times News
info@newrytimes.com
Friday, May 18th, 2018
Community
,
Jobs & Careers
Graduates interested in developing a career in a fast-paced and dynamic industry are being offered the opportunity to join TP ICAP, a FTSE 250 company.
TP ICAP has over 5,000 staff across 73 locations in 31 countries and provides broking services, data and analytics and market intelligence to clients around the world.
The company, which invested in Belfast in 2016, is seeking 20 graduates to join their Belfast office and play a pivotal role in the world's financial, energy and commodities markets.
With backing from the Department for the Economy, the new six week pre-employment TP ICAP Financial Services Academy will be delivered by Belfast Met and Ulster University, will provide in-depth, practical training, support and mentoring on the industry, specifics of the roles, technical aspects and professional skills.
Successful Academy participants will gain sought-after industry recognised qualifications and potentially a final job interview to join the TP ICAP team.
Head of Employer Skills at the Department for the Economy, Ann Williamson told Newry Times, "One of the reasons TP ICAP chose to invest in Belfast was because of the highly educated and skilled workforce in Northern Ireland.
"The Assured Skills programme demonstrates how government can partner with academia and business to help graduates gain pre-employment skills training with the potential for employment in high quality jobs while at the same time providing companies with the skills they need to grow their business.
Ann added, "Over 85% of graduates, who previously participated in such pre-employment skills training academies, have secured employment which helps to boost the local economy."
Launching their first ever academy in Belfast, Rosie Gormley, Head of TP ICAP Belfast said, "As part of our continued growth of our Belfast office, we are excited to launch our new Financial Services Academy in Belfast, supported by the Department for the Economy.
"This in-depthsix-weekk programme provides candidates with the core skills needed to take up exciting new roles in our back office operations function and specifically our Operational Services Group in Belfast.
"We have had a presence in Belfast since 2016 and to support our businesses globally we have recently moved into larger, brand new offices in City Quays 2, Belfast Harbour. This state-of-the-art space, adjacent to the historical Titanic Quarter, allows us to grow our footprint in Belfast and bring great career opportunities to the local marketplace," Rosie added.
Previous experience is not required with the academy open to graduates from any discipline.
Graduates will be paid an allowance of £150 per week plus travel expenses while training.
Further information can be found at www.nidirect.gov.uk/assured-skills.
Applications close on Friday 25 May.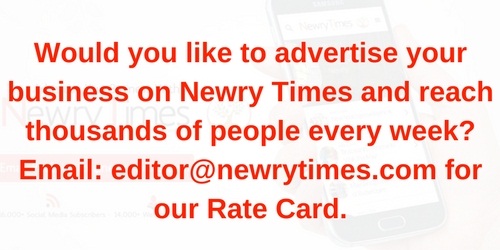 Both comments and pings are currently closed.