Excitement builds for Mourne International Walking Festival
Posted by
Newry Times News
info@newrytimes.com
Friday, May 11th, 2018
Community
,
What's On
The Mourne International Walking Festival celebrates two decades of outdoor enjoyment and discovery next month when the award-winning three-day event returns on Friday 22nd June.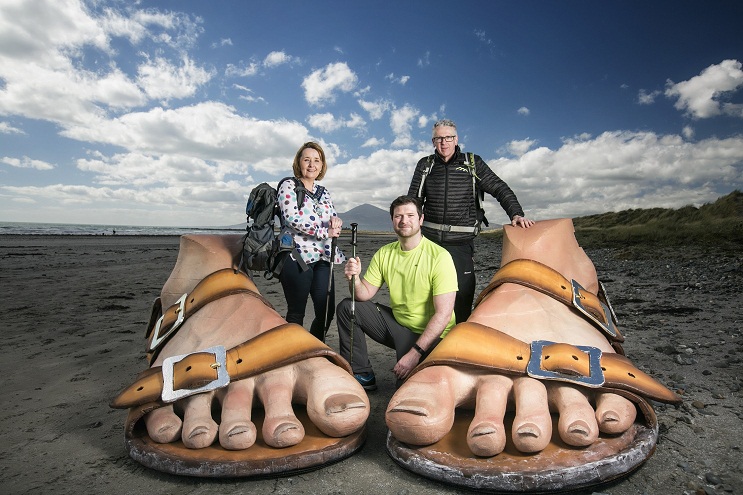 The Festival celebrates the Mourne Mountains area, with its sweeping slopes, granite peaks and stunning coastline views, and has captivated thousands of walkers, hikers – and strollers – with its myriad of weaving trails and popular rest spots, since 1998.
This year's special event kicks off on Friday 22nd June and runs until Sunday 24th and will feature a range of routes suitable for those who are just starting out, those keen to put their best foot forward and those more experienced to walking a tougher terrain.
Launched by Newry, Mourne and Down District Council, the annual festival welcomes hundreds of individual, group and family walkers of every age and all nine routes to choose from have been carefully planned to impress at both low and higher levels.
The Mourne Mountains has already been recognised as the 'Best Walking Destination' in Northern Ireland by WalkNI, which credits the area for its unrivalled network of paths and tracks which provides walkers with incredible opportunities to explore.
The Mourne International Walking Festival has also won the WalkNI 'Favourite Walking Event' award for two consecutive years.
Speaking to Newry Times, Roisin Mulgrew, Chair of Newry, Mourne and Down District Council, said, "An area of outstanding beauty and famed for its breath-taking landscape and views, the Mourne Mountains and region provides an unrivalled location for an international walking festival that just gets bigger ever year.
"A landscape steeped in history, heritage, myths and legends, the Mourne International Walking Festival welcomes visitors from across the UK, Ireland and further afield who continue to come not only for an inspirational walking experience but also the warmth of the welcome and the hospitality on offer."
The walking festival features a variety of self-guided lowland walks including more strenuous mountain climbs ranging in distance from 10km to 40, so everyone is encouraged to gauge what would be most suitable for them.
For those taking part, there is also the chance to celebrate their achievements by attending the special 'Life and Sole Swing' festival evening event on Saturday 24th at McCann's in Newcastle. A tasty hot buffet meal will be provided and a ceilidh band will be on hand for those still keen to stay on their feet!
Celebrating the region's mythological past and encouraging visitors and locals alike to explore the land forged by the hands of giants, the walking festival provides the perfect entrée to the region's upcoming summer festival series.
Organised by Newry, Mourne and Down District Council, this year's 'Giant Adventures' will feature several popular events, including Footsteps in the Forest, Wake the Giant, the Festival of Flight, the Strangford Lough Skiffie Festival and City of Merchants.
Newry, Mourne and Down District Chair, Roisin Mulgrew, added, "The Council is committed to developing the tourism potential and credentials of the whole region to further strengthen our position as a premier tourism destination and we look forward to welcoming everyone to this year's Mourne International Walking Festival – and to all the fun events planned this year."
The Mourne International Walking Festival takes place from Friday 22nd to Sunday 24th June 2018.
For more information, visit www.visitmournemountains.co.uk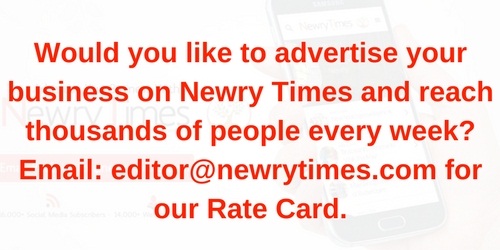 Both comments and pings are currently closed.